What does it take to spend a RELAXED HOLIDAY IN MERANO?
1/10
QUIET & CENTRAL LOCATION IN TIROLO
Nature, quiet and breath-taking views await you - just around the corner from the centre of Tirolo with its small boutiques, cafes, restaurants and countless recreational opportunities.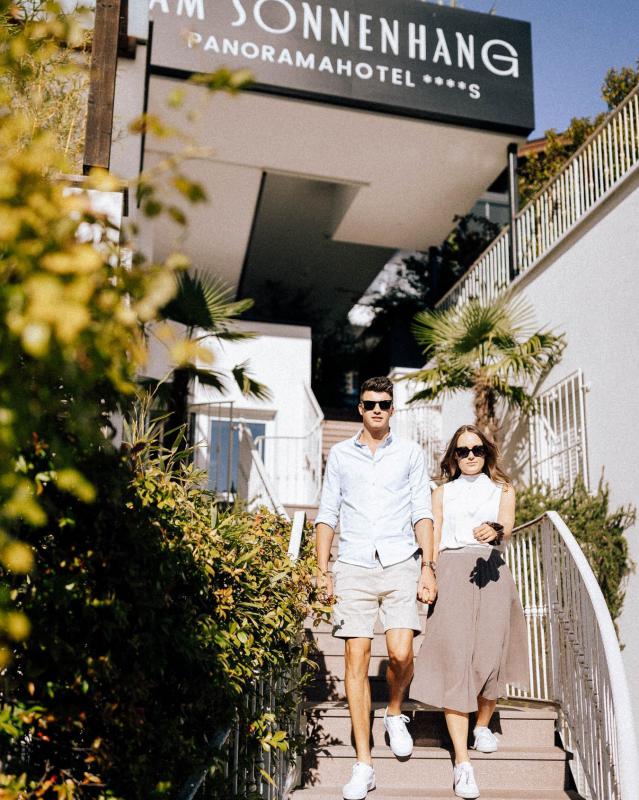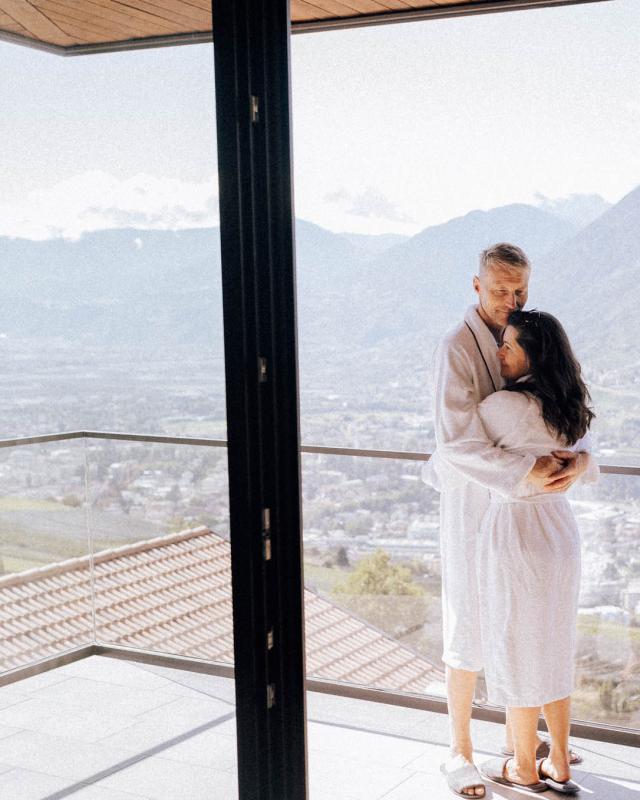 2/10
"LOOK HOW BEAUTIFUL" - PANORAMAHOTEL TIROLO
Wake up and enjoy the breath-taking views over the surrounding mountains. Enjoy the trendy living experience of our rooms and suites! Holiday in the best location of Tirolo. NEW 2020 - The "Amazing View - Outdoor Lounge" with its fantastic views.
3/10
NEW OPENING: 2020 - GOOD THINGS GET BETTER
So, will everything be new in 2020? No, not everything, but there will be a lot of surprises and improvements! In 2020, you'll be able to stay in 38 new luxurious suites and 12 redesigned suites with kitchenettes (many with separate children's room). Touch the sky with your finger - feel at home on our new relaxation garden and keep warm in the "Amazing View – Whirlpool". The "The Taste" restaurant is the new highlight gourmet fan.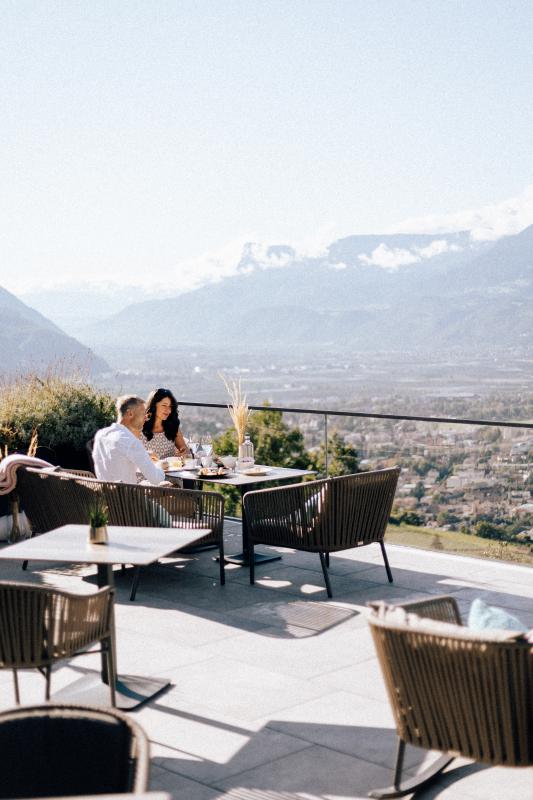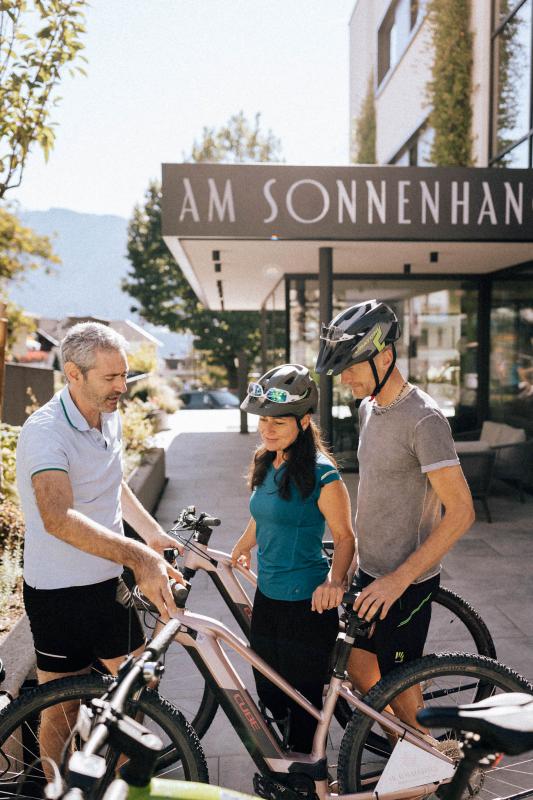 4/10
BEST ALPINE VIEWS & SPORTS CHALLENGES
High above the clouds, switch off and relax with active experiences such as hiking tours, paragliding, sightseeing in Meran and Environs and much more – Our panoramic hotel is the perfect starting point for many hiking and walking trails. Even the popular Hochmuth cable car is just a few minute's bus drive away. The bus stop is right outside our house.
5/10
TERRACED GARDEN FACILITIES - OASIS OF PEACE OF THE SPECIAL KIND
Our gardens – your green oasis of peace! Experience the unique Alpine-Mediterranean flair with its exceptional garden artwork. Come and enjoy our heated, panoramic indoor-outdoor pool, large sunbathing lawn and romantic waterlily pond.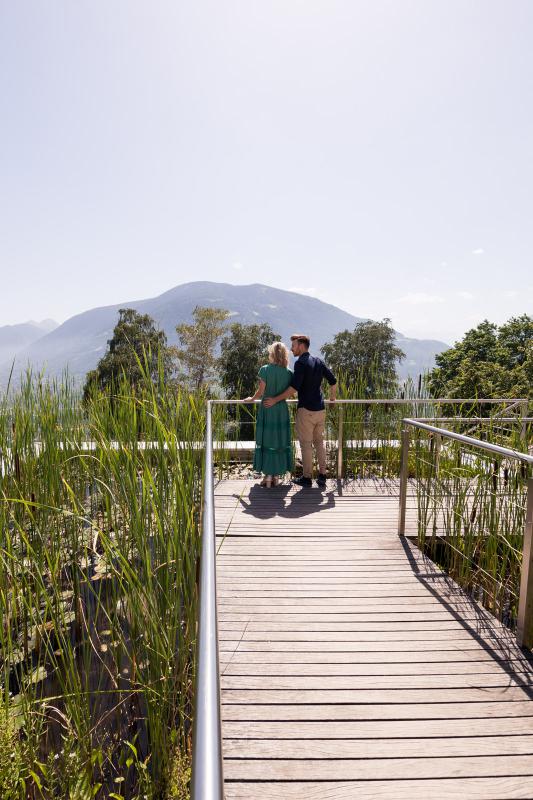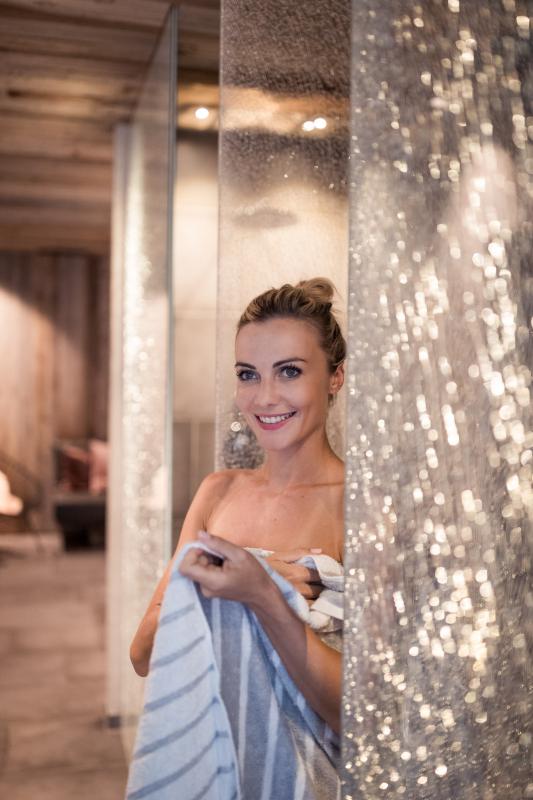 6/10
ADULTS ONLY ZONE - SPA
Your well-being is our main concern. In the new wellness area with outdoor pool, sauna area and panoramic relaxation room you'll find the way to your personal balance (adults only).
New from 2020: For even more relaxation, take advantage of our relaxing spa treatments.
7/10
OUTDOOR PLAY AREA & CHILDCARE SERVICE
The large children's playground and the cosy playroom will put a smile on every child's face. The heated indoor-outdoor pool and the baby pool provide plenty of variety and bathing fun.
We offer childcare during the months of July and August.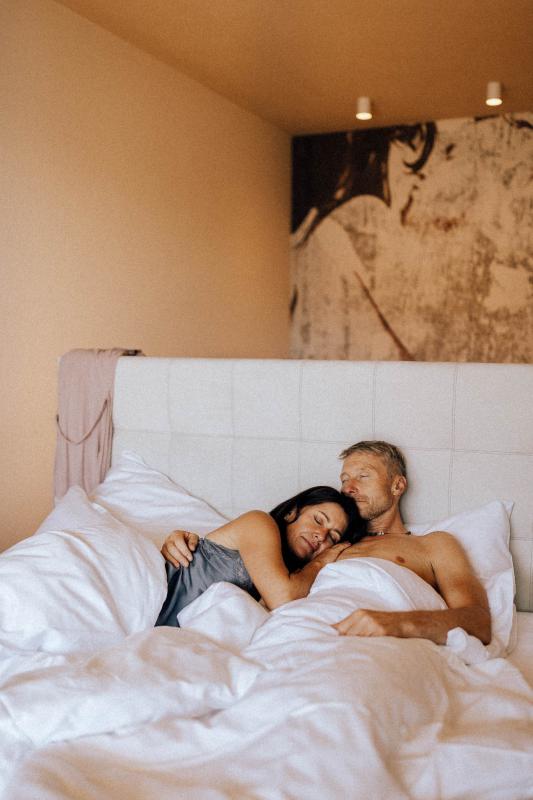 8/10
LUXURIOUS AND COMFORTABLE ROOMS & SUITES
A break for two or for the whole family in our trendy rooms & suites with pampering half board in Tirolo. Natural materials and, of course, the "amazing view" will make your holiday near Merano unforgettable.
9/10
NEW FROM 2020: "The Taste" RESTAURANT
Look forward to unique moments of gastronomic delight with the many creations of our kitchen staff. A perfect day starts with a perfect breakfast – a moment for real connoisseurs. In the evening, experience our 5 course Alpine-Mediterranean menu in the quiet atmosphere of the new "The Taste" restaurant.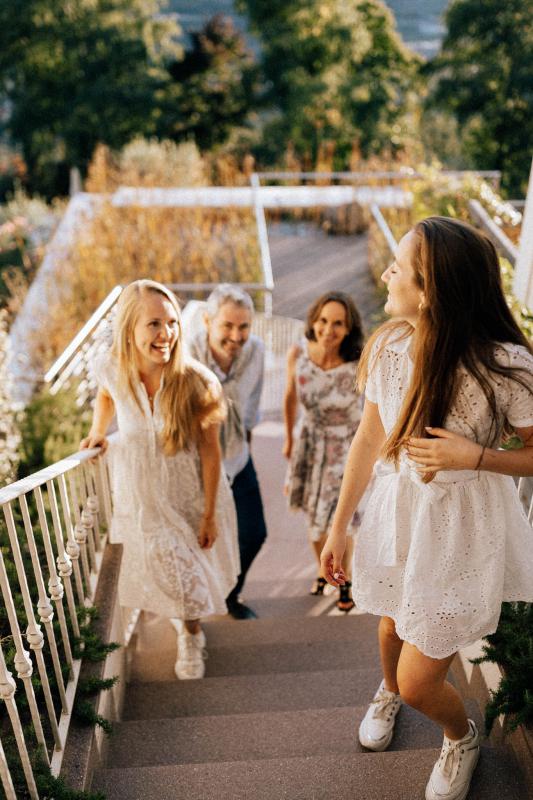 10/10
YOUR WELLBEING HOTEL IN DORF TIROL/TIROLO
We're working hard to provide our guests with a friendly environment and always try to look after their needs. It is our mission to make our guests feel at home while enjoying their holiday at the Panoramahotel Am Sonnenhang in Meran and Environs.

We look forward to welcoming you in our house. Sincerely yours, the Zagler family!