E-bike rental for our guests
E-bike rental - while stocks last!
For our active guests, we now offer a hotel-owned bike rental service. Brand new electric mountain bikes (€ 39 per day) are waiting right outside the hotel door just for YOU!
Explore the surroundings of the Panoramahotel am Sonnenhang****S in Dorf Tirol comfortably on two wheels. The e-bikes adapt perfectly to your condition and support you.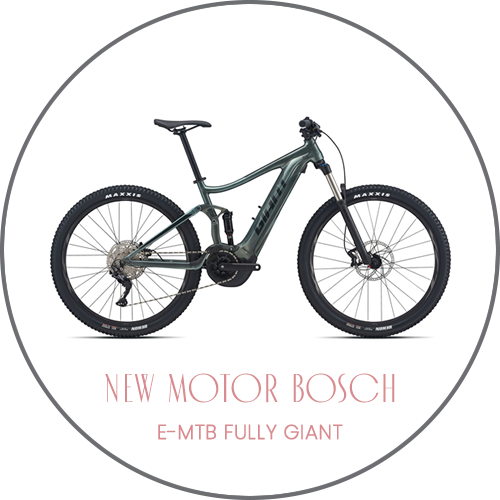 Available bike sizes:
For a body height from 153 cm to 195 cm, you will find a suitable e-bike with us.
We do not have children's bikes, child seats and trailers.

39.00 € per person/day including helmet and lock

Tip: To secure a bike for yourself, you are welcome to request/reserve it from home.
Please do not forget to let us know your body size. We will check our availability and reserve suitable bikes for you.

Mountain bikes and e-Bikes
For all our cycling fans, we can give you many exciting tips on excursions, destinations and bike tours in and around Dorf Tirol. The easier cycling routes in the valley take you through orchards, historic town centres and along the spectacular wine route from Merano to Nalles. For families with kids and people who want to take it easy, we recommend the signposted bike paths along the Passer and Adige rivers. The first one can be reached from Dorf Tirol via the Alter Tirolersteig, the Etschtal cycle-path can be reached via the Gnaidweg.
And while more advanced mountain bikers and singletrack lovers will feel at home on the many alpine paths, adrenaline junkies can get their fix on the many challenging mountain trails.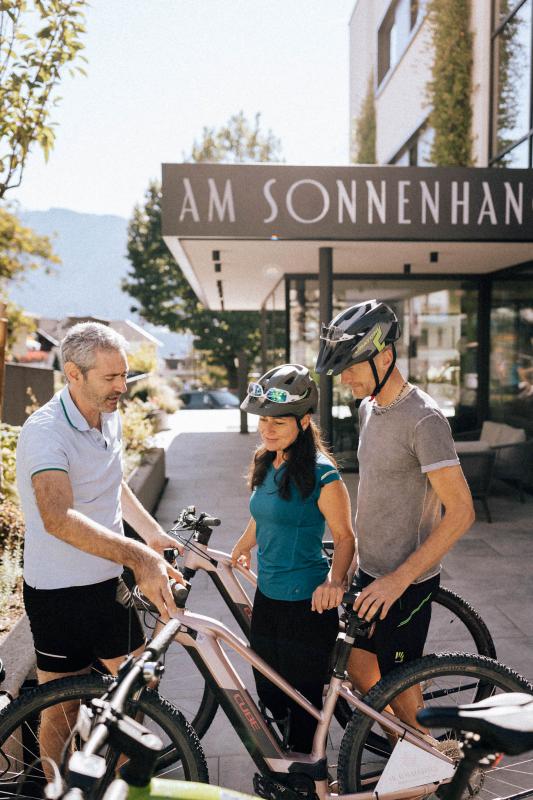 Our tips for bike tours
Via the Kreuzjoch to the Köfele mountain farm
Guided e-bike tour over the Kreuzjoch to the Köfele mountain farm with host Stefan Zagler.
The "Claudia Augusta" cycle path
Bike tour from Tirolo to the Passiria Vally
From Merano to Bolzano with the bike
To the "Muthöfe"