Experience more together ...
Children and teenagers can look forward to an exciting and cool outdoor kids' area. Chill in our cool bean bags in the kids' playroom. On your holiday in Meran and Environs, our child-friendly hotel is the right place to play and have fun – never a dull moment!

Outdoor playground and
children's playroom

Outdoor Fun Park -
for little explorers ...

Nature – the biggest
adventure playground
Endless toboggan
[1/7]
Cuddly bunny-rabbit
[2/7]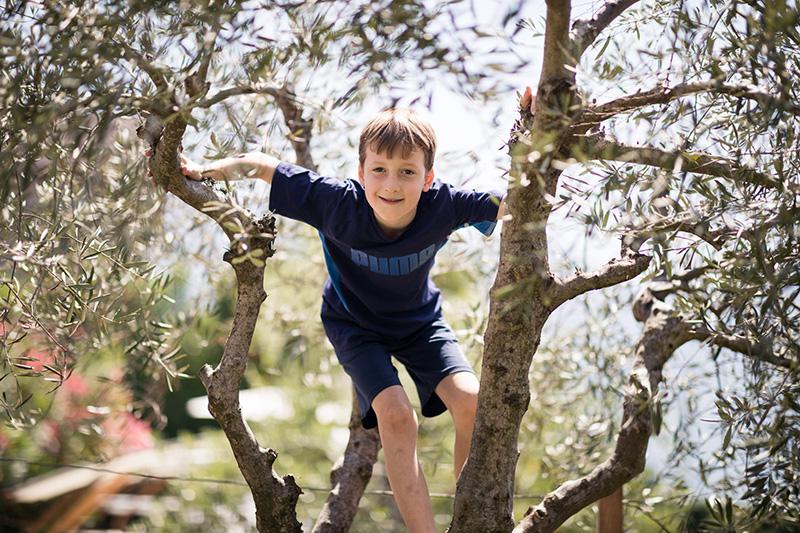 Outdoor playground
[3/7]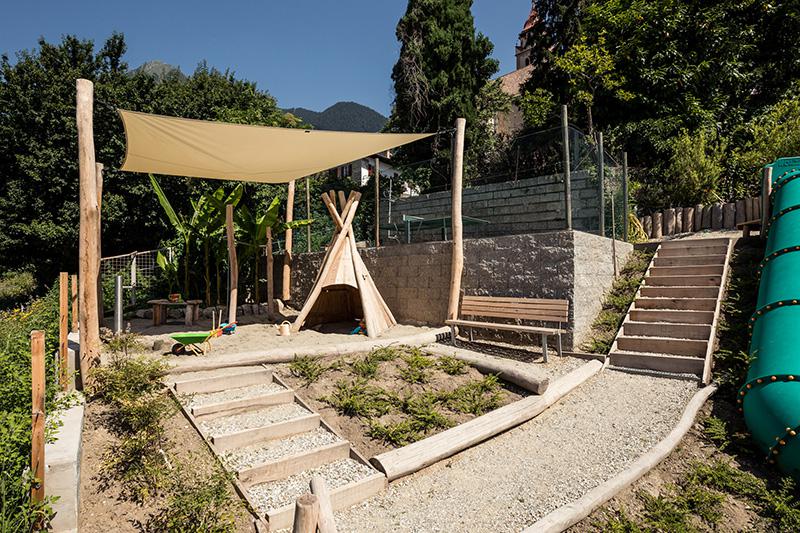 Outdoor playground
[4/7]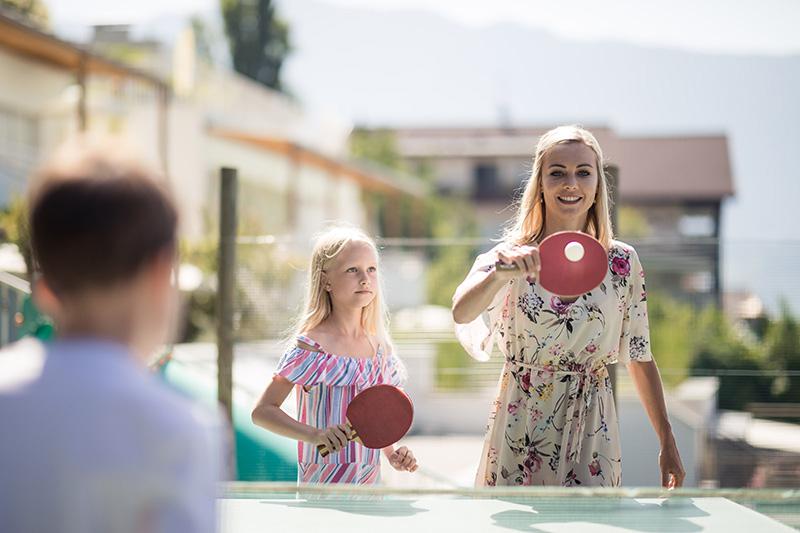 Table tennis
[5/7]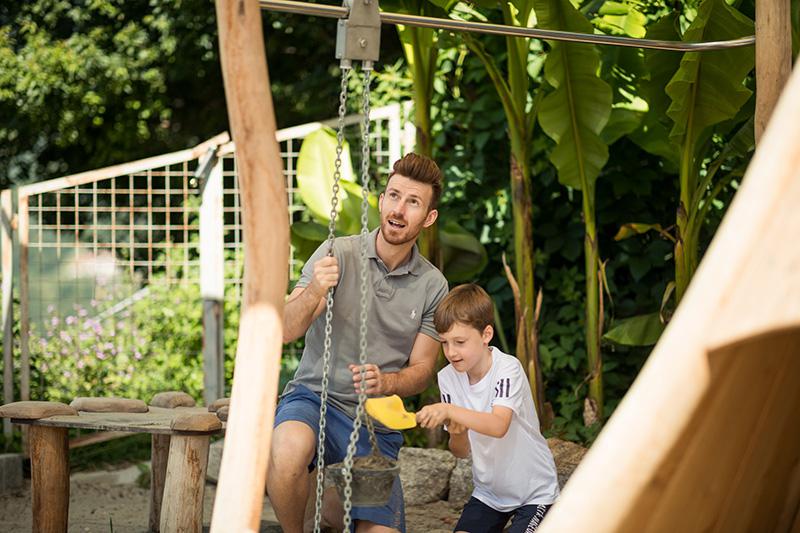 Roofed sandbox
[6/7]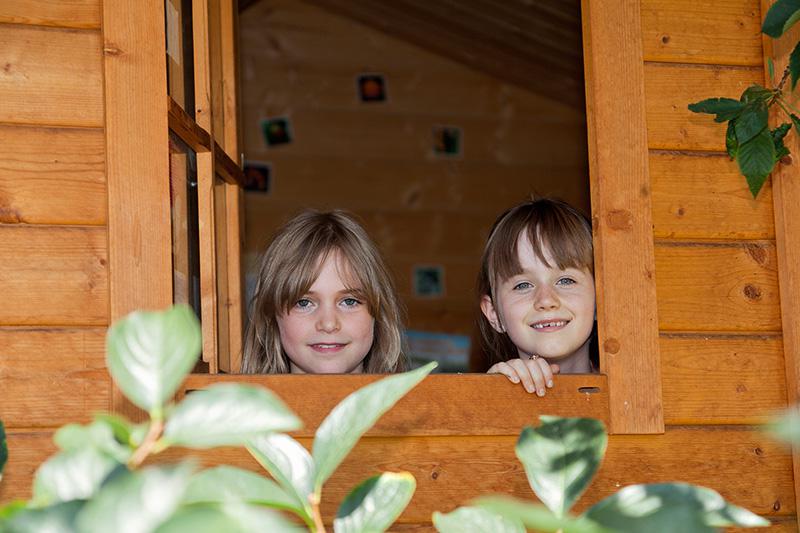 Garden house where the kids can play undisturbed
[7/7]

Kids adventure room

New indoor-outdoor pool

Water fun for our youngest
Sonnenhang guests...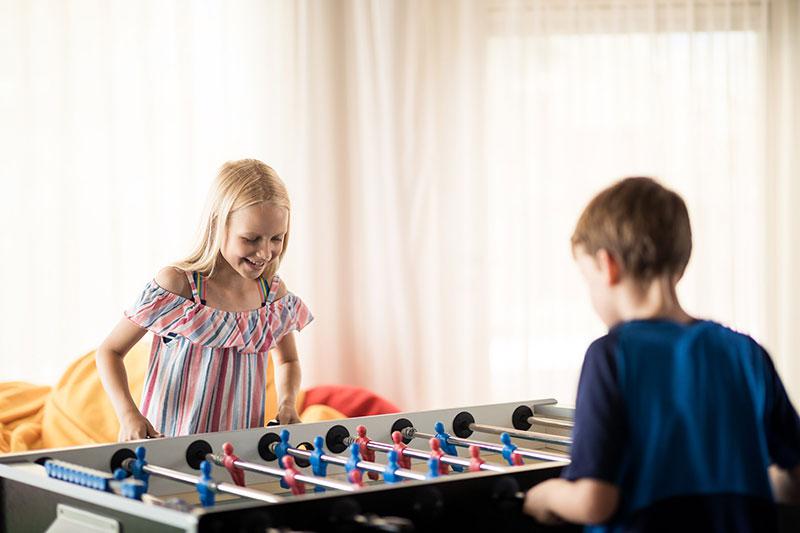 Table football
[1/8]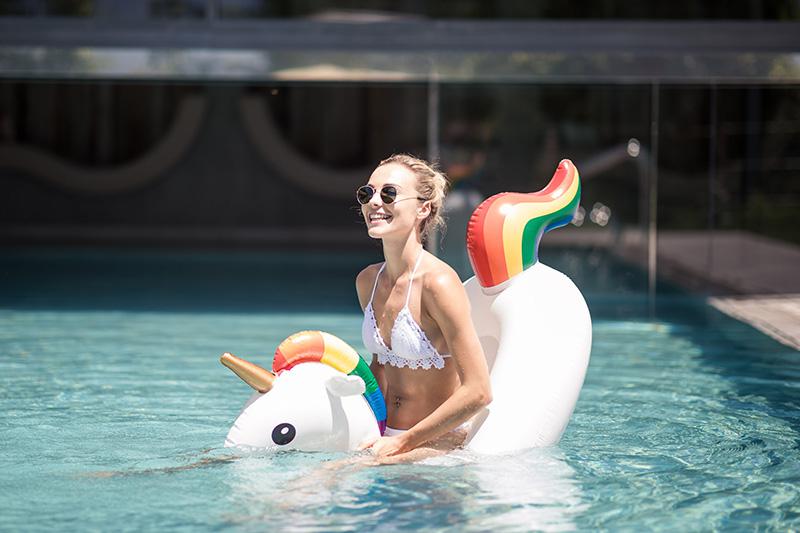 Water fun for the entire family
[2/8]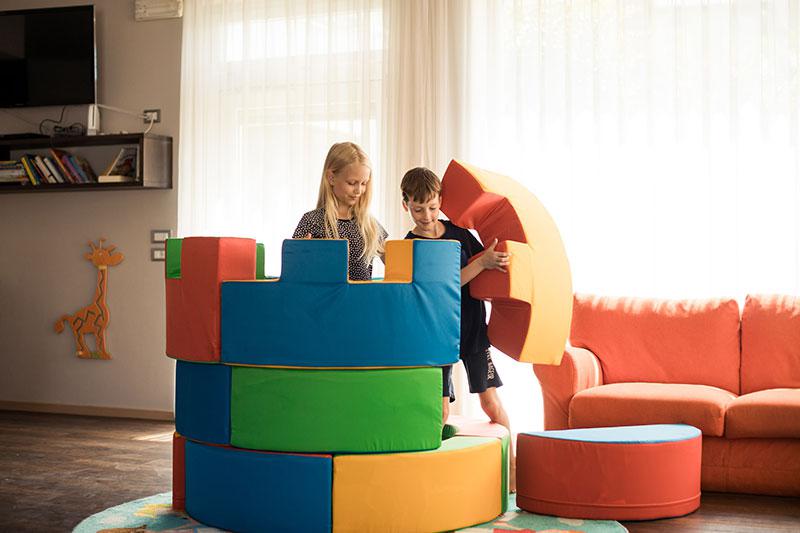 Kids adventure room
[3/8]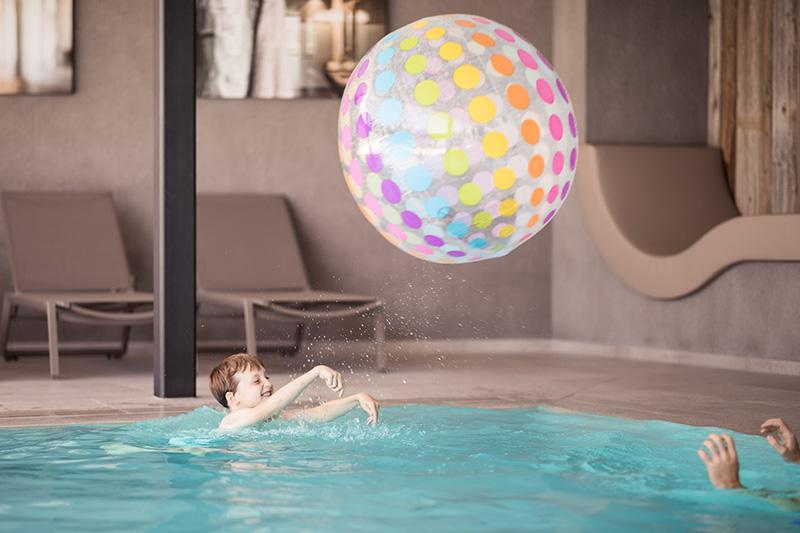 Playing water polo in the indoor pool
[4/8]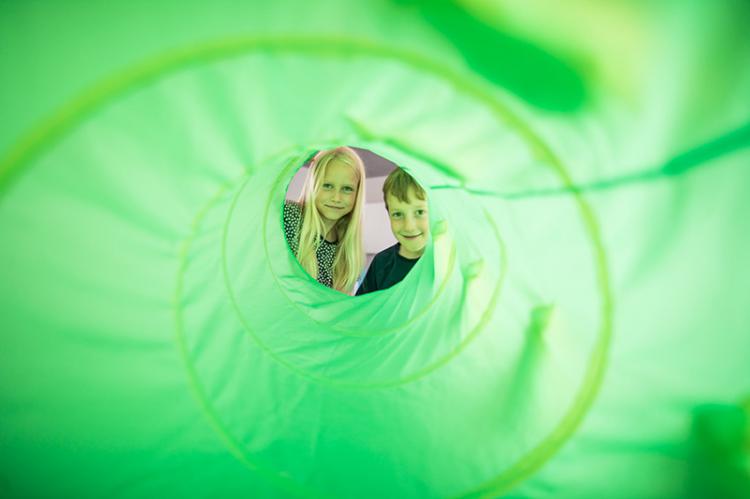 Kids' playroom for little explorers
[5/8]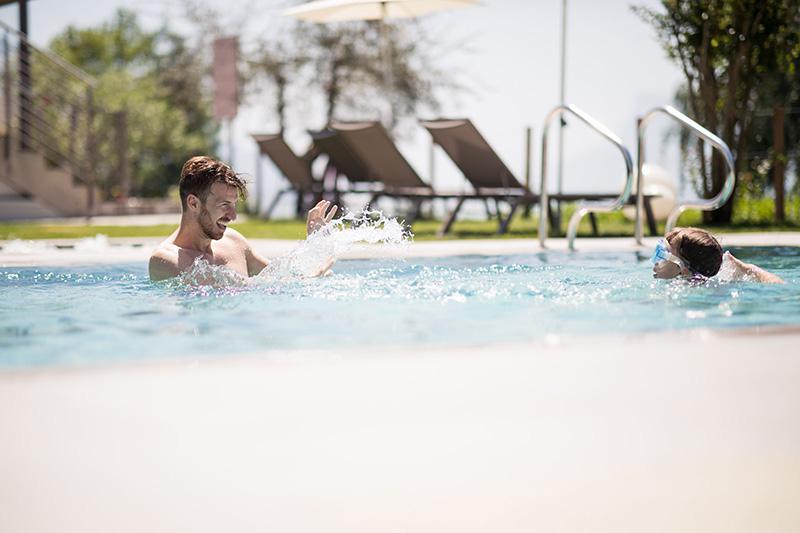 Swimming fun for kids in the outdoor pool
[6/8]
Family-friendly hotel with kids' pool
[7/8]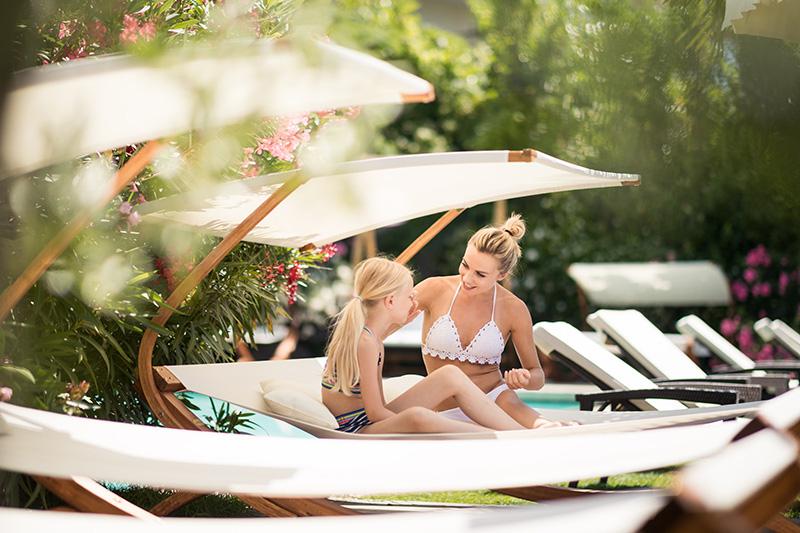 Relax on our comfortable sun loungers
[8/8]