Out and about with kids & teens
There is a lot to experience and explore in and around Tirolo. Here boredom is unheard of. Fun and adventure are part of our life!

Nature meets adventure, exciting action and cool attractions for kids & teens. Meran and Environs offers many highlights and specials. Start your next adventure directly from the hotel Am Sonnenhang. The South Tyrolean mountains are awaiting you! Nestled in a fairy-tale landscape - between mountains, valleys, rivers and always in harmony with nature. While enjoying your family holiday in Tirolo, South Tyrol, get closer to the marmots, explore the landscape from high above and admire the endless highlights of this stunning region.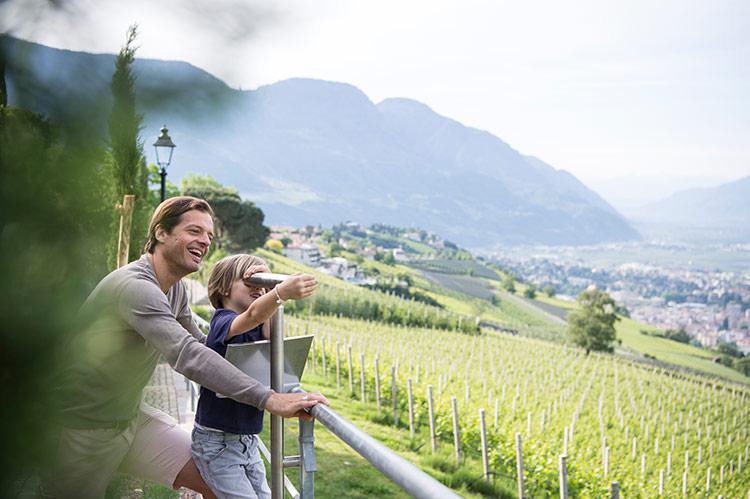 Adventure trails in Dorf Tirol
[1/5]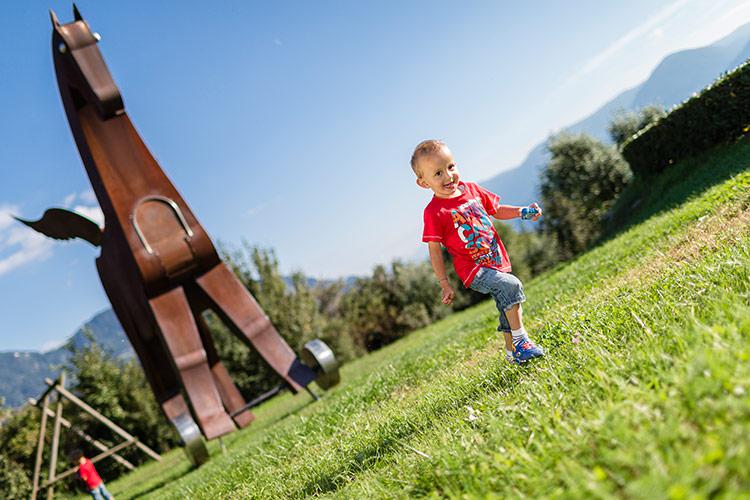 Playground in Dorf Tirol
[2/5]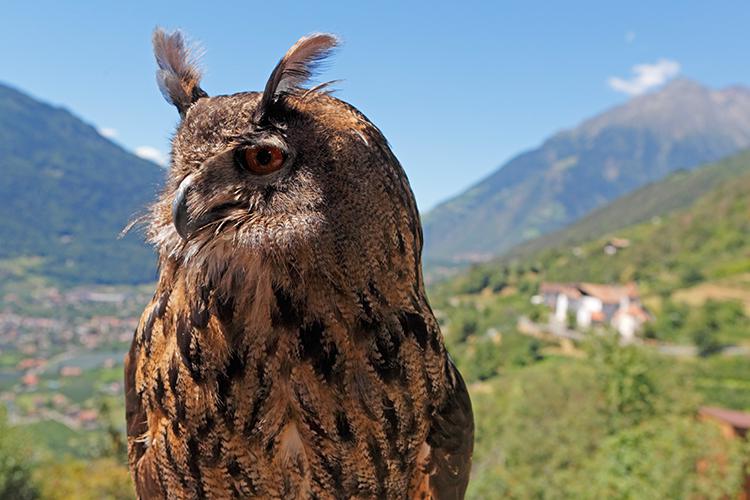 Bird care centre and bird of prey air show at Castle Tyrol
[3/5]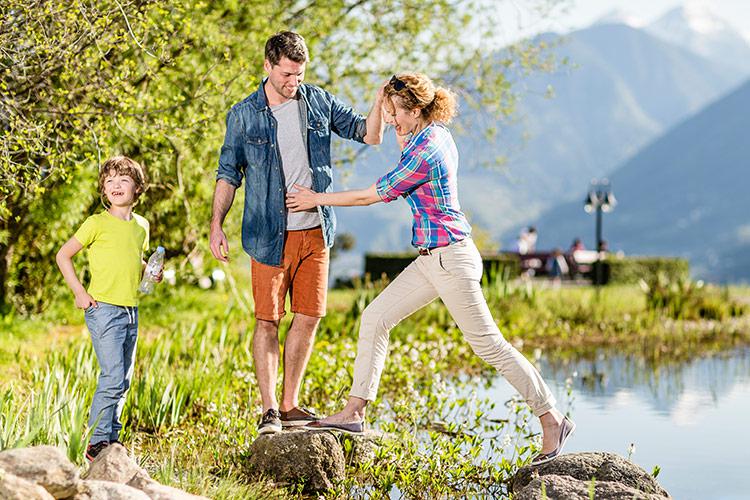 Burglehenpark Dorf Tirol
[4/5]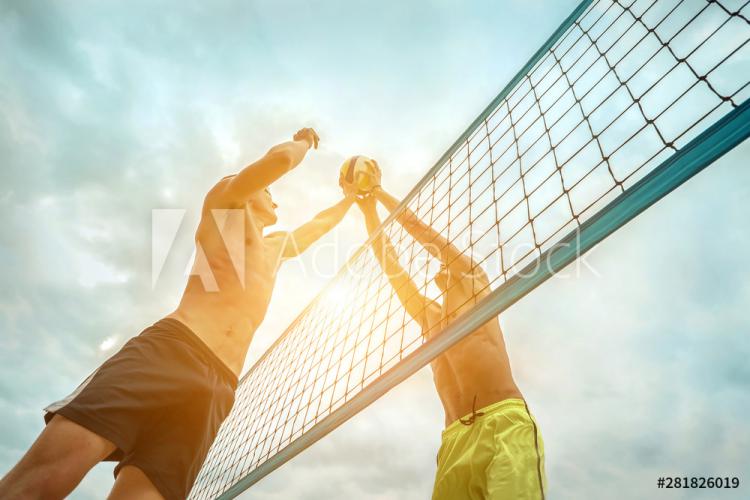 Beach-volley courts
[5/5]
Here is a small selection of leisure tips in Tirolo:
• Several playgrounds
• Several tennis courts
• Mini-golf course
• Several beach volley-courts
• Bird care centre and birds of prey exhibitions on the top of the castle hill of Castle Tirol (April to early November)
• Hiking trails for families
• Castle Tirol - for small castle ghosts
• The Brunnenburg features an agricultural museum. Moreover, here you can see a variety of animals such as Mangalitza pigs, Zackel sheep, spectacled sheep, peacock goats, rare chickens, ducks and geese.
• Library with kids and youth literature
Our little horse farm in Avelengo
[1/5]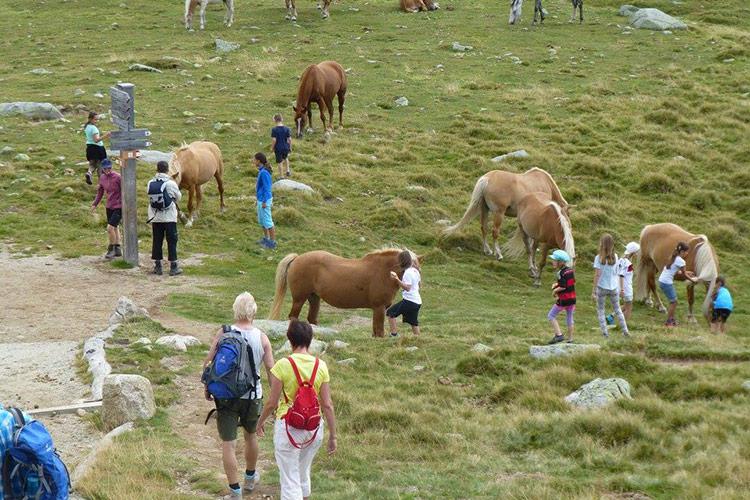 Family hike with host Annemarie
[2/5]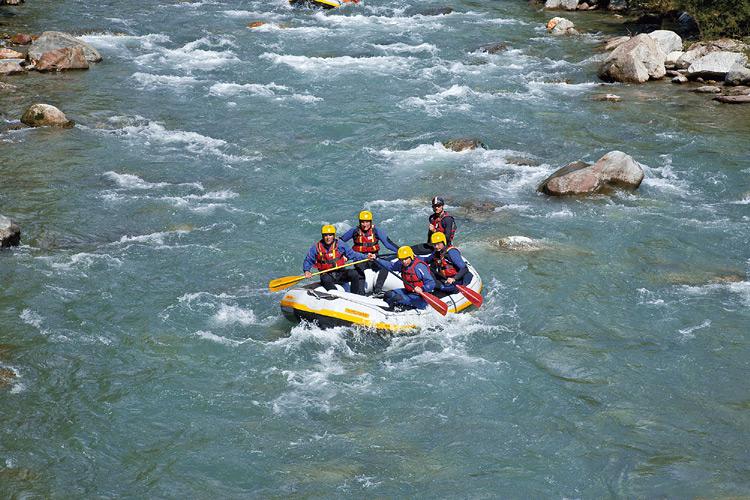 Rafting tours on the Adige and Passer rivers
[3/5]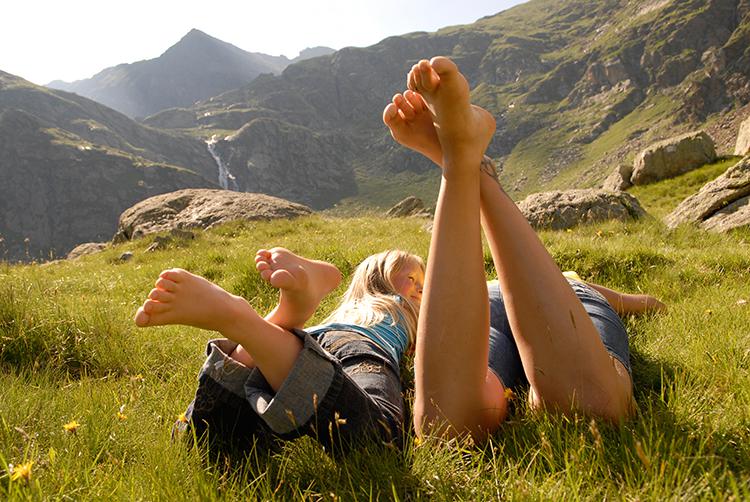 Hiking with children - South Tyrol - Alto Adige - Bolzano
[4/5]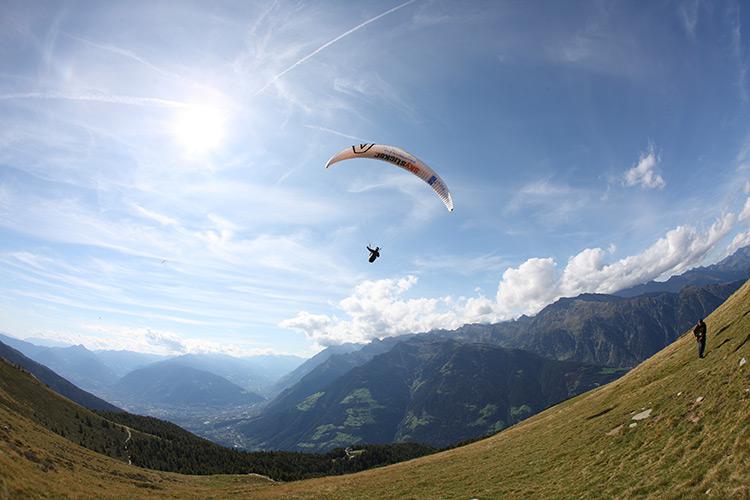 Paragliding & Tandem flights - Hochmuth
[5/5]
More "must-see" in and around Merano:
Sport attractions:
• Paddock horseback rides or excursions in the beautiful nature of Hafling (Sulfner riding stable)
• Horsecar rides in Hafling and Meran
• Summer tobogganing in Merano 2000, Italy's longest toboggan
• Rafting tours on the Adige and Passer rivers
• High-rope course on the Taser Family Alp (adventure playground, mountain zoo and Native American Village) near Scena, and climbing waterfall in Parcines
• Freeclimbing hall in spring and autumn (Meranarena in Meran)
• Climbing courses for children from the age of 8 from March to October on the Fragsburg climbing wall, right above Merano
• "Xund" adventure and activity park in Terlano
• Archery in the "Birch Forest" near Parcines
• Indoor swimming pool in Naturno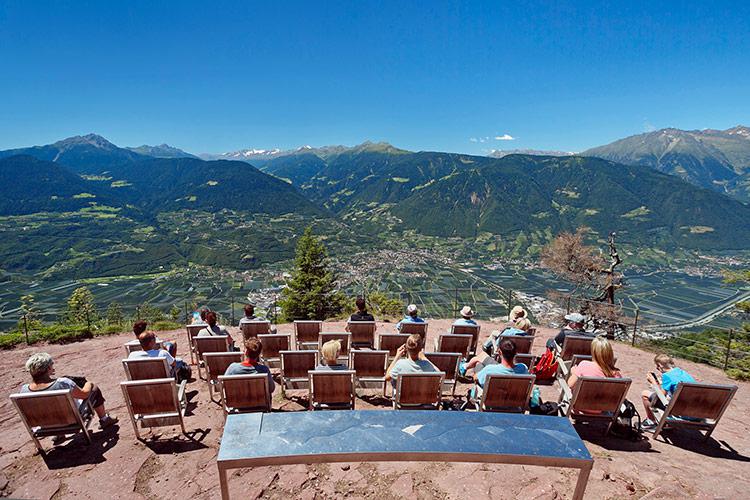 The "Knottnkino" in Verano
[1/4]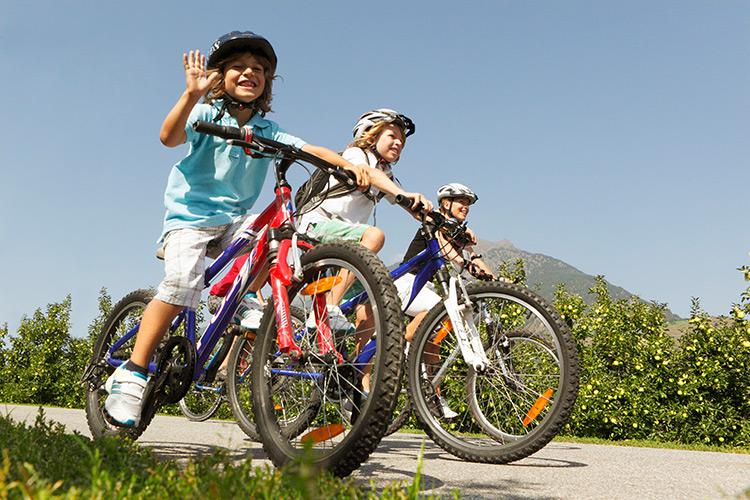 Family cycling tours in Merano & Dintorni
[2/4]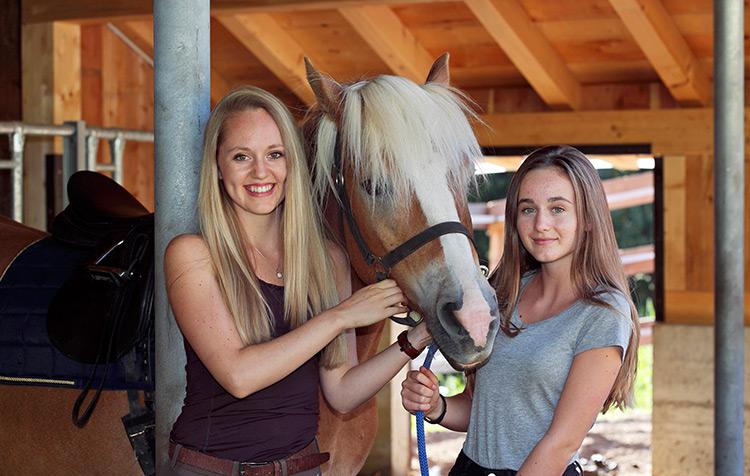 Köfele horse farm in Avelengo
[3/4]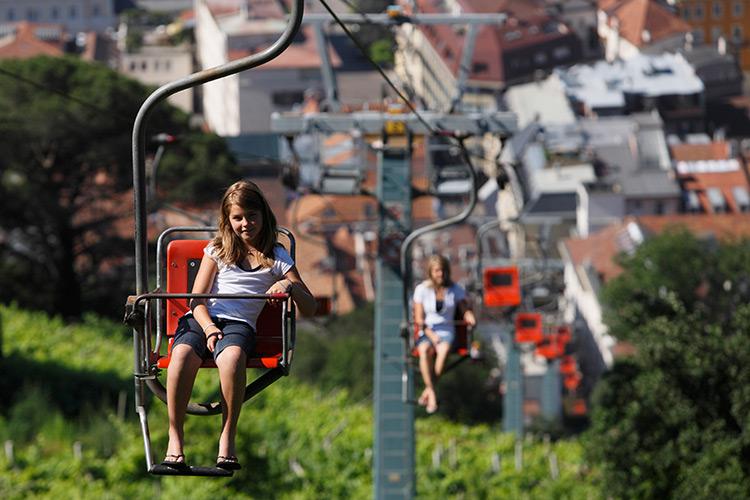 Chairlift from Merano to Dorf Tirol
[4/4]
Experience nature first-hand:
• Adventure & Nature Trail in Prissiano (about 15 km from Merano)
• Filzkunstweg in Tesimo (various artists have created mythical creatures made of felt)
• Chestnut path in Foiana
• Kränzel labyrinth garden in Cermes (about 3 km from Merano)
• Botanical gardens of Trauttmansdorff Castle in Merano (with flowering gardens, spectacular observation deck, mountain parrots, maze, adventure bridge...) and Touriseum (illustrative museum of alpine tourism)
• The waterfall of Parcines is the largest and most beautiful in South Tyrol
• Bletterbach gorge in Aldino: chasing after dinosaurs in South Tyrol's "Grand Canyon"
• The "Knottnkino" (rock cinema) in Verano (after approx. 2 h walk to the viewpoint with a wonderful panoramic view - natural cinema)
• Nature Museum in Bolzano (playfully exploring 300 million years of geological history).
• Visitor Centre in Naturno: watch the tadpoles, pond newts, ... in the aquarium. Discover new worlds under the microscope and much more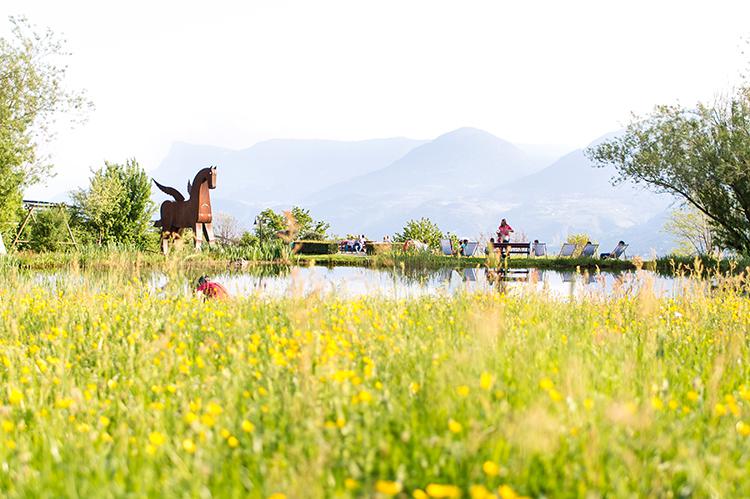 Burglehen park – Dorf Tirol
[1/4]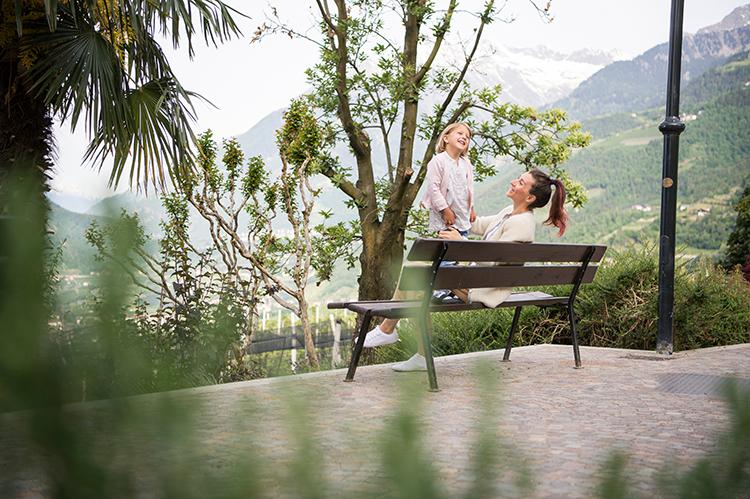 Promenades in Dorf Tirol
[2/4]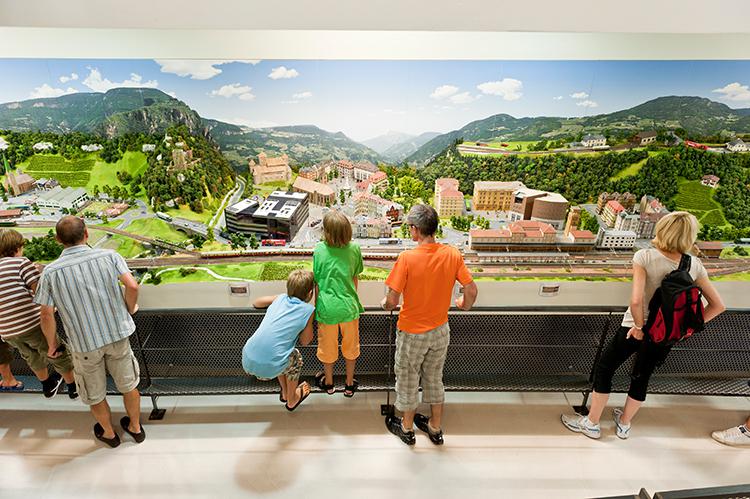 Parcines Railway Museum
[3/4]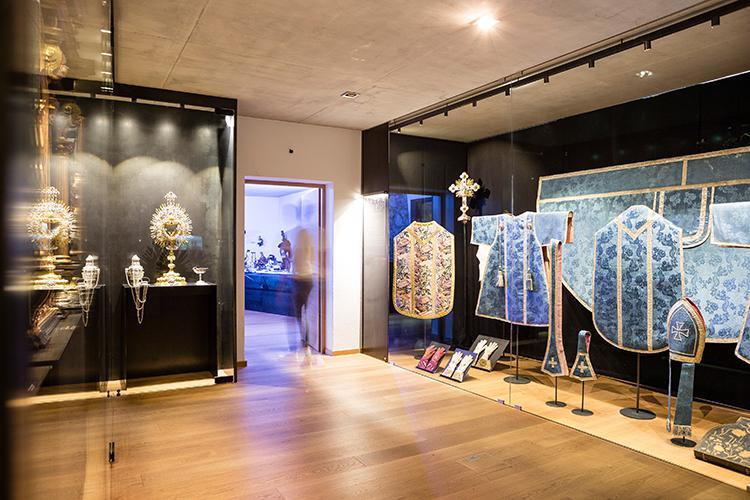 Marienberg Monastery
[4/4]
Exciting trips into ancient times:
• Castle Tyrol
• The Ötzi Museum - the oldest wet- and natural-mummy in the world gives you an insight into the life of a Bronze Age man (in Bolzano about 30 km from Merano).
• The Andreas Hofer Museum in Val Passiria: follow the footsteps of a hero with a number of authentically reconstructed farmhouses.
• Archeopark in the Val Senales
• Adventure Station in Naturno
• Mining Museum in Val Ridanna