Enjoy and don't worry...
Leave your kids (from the age of 3) in safe hands. Our childcare staff works hard to give your kids and teens a great time. In a casual setting, your kids will quickly make new friends and play a game of table tennis or table football.

Experience a happy ...
... colourful childhood
At the Sonnenhang family hotel in Dorf Tirol you'll find action, laughter, creativity and joy – because we love kids! In the playroom we paint, tinker, play, perform magic tricks and play music with the kids. Sitting by the crackling campfire on a warm summer evening, we bake bread and tell scary stories - this is your unforgettable holiday at the Panoramahotel Am Sonnenhang ****S in Meran and Environs.

Outdoor adventure playground ...
… discover together
Solve tricky puzzles on the new outdoor adventure playground. Go treasure hunting in our roofed sandpit. Or have fun with fun ballgames. The family hotel Am Sonnenhang never gets boring. Our smaller playground with a hammock, playhouse and cuddly rabbits is very popular among our little guests.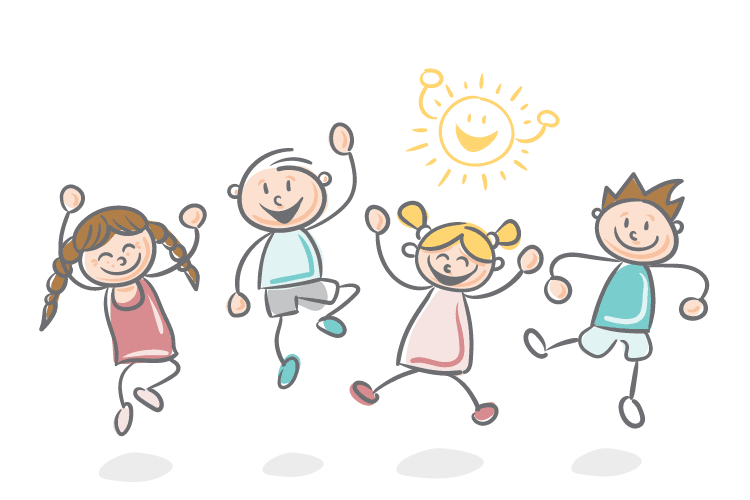 Sonnenhang Kids
[1/5]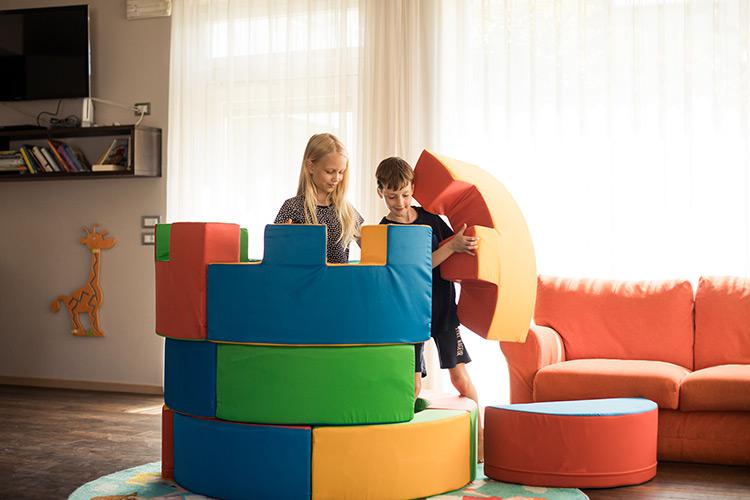 Building castles in the new kids' playroom
[2/5]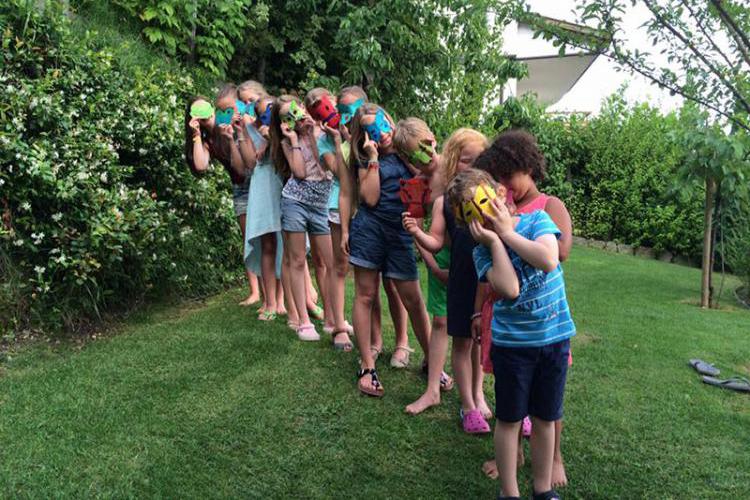 Children's animation - at the Sonnenhang
[3/5]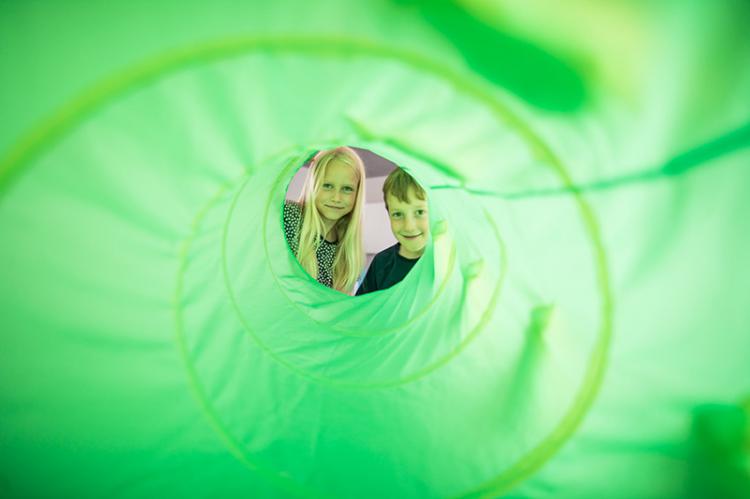 Children's animation in the new kids' playroom
[4/5]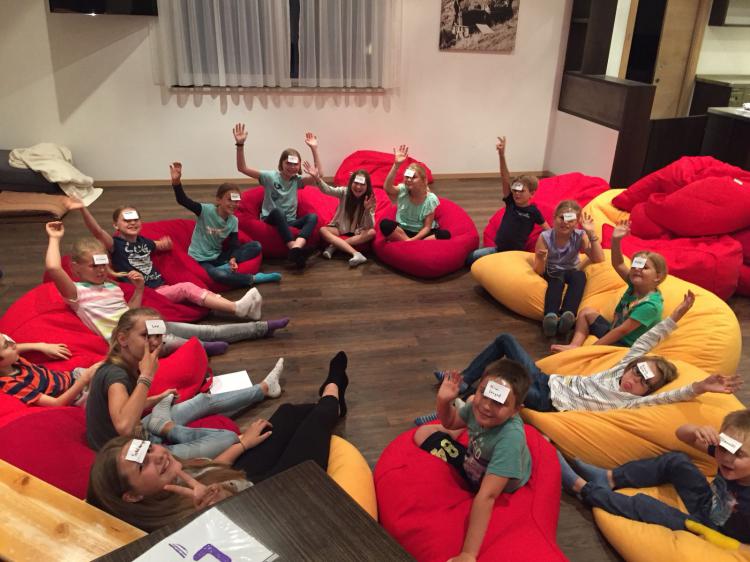 Sonnenhang Kids
[5/5]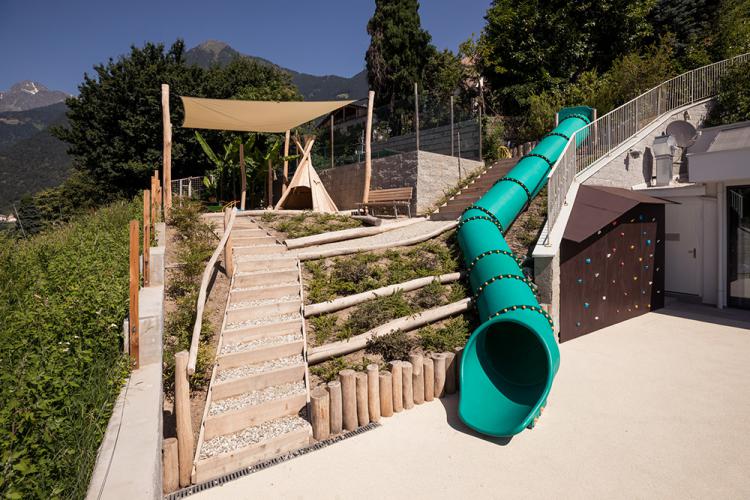 Outdoor playground with toboggan
[1/5]
Small kids' playground with cuddly rabbits
[2/5]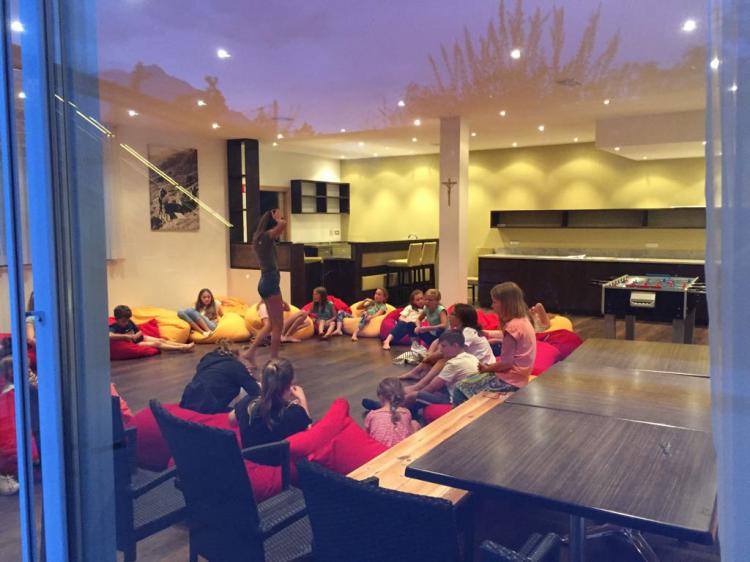 Sonnenhang Kids
[3/5]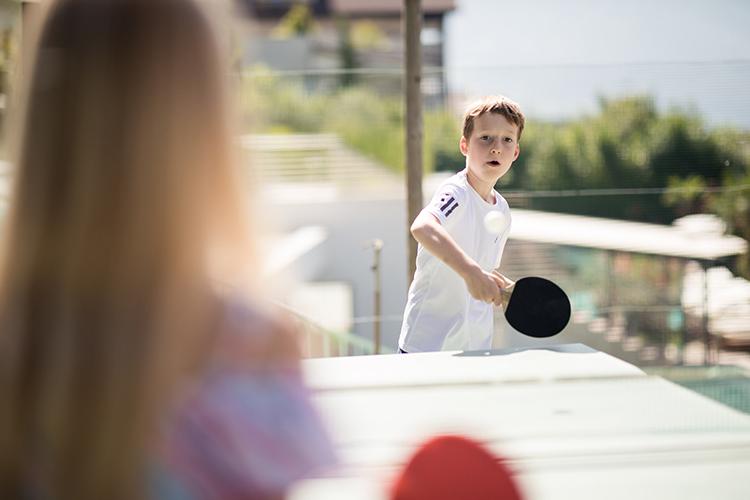 Table tennis
[4/5]
Roofed sandbox
[5/5]
When is our childcare service available?

Our loving childcare staff takes care of all Sonnenhang kids from the age of 3.
6 days a week: 2:30 p.m. - 9:30 p.m. The Sonnenhangkids can eat at the parents' table and are picked up again at 19:30 o'clock by the childcare if desired.