Dive into the large indoor/outdoor pool at the 4-star S Hotel in South Tyrol
From the indoor pool straight into the heated outdoor pool – surrounded by an enchanted Mediterranean garden, we swim towards the mountain peaks of Meran and Environs. This is wellness at the highest level at the Hotel Am Sonnenhang ****S in South Tyrol.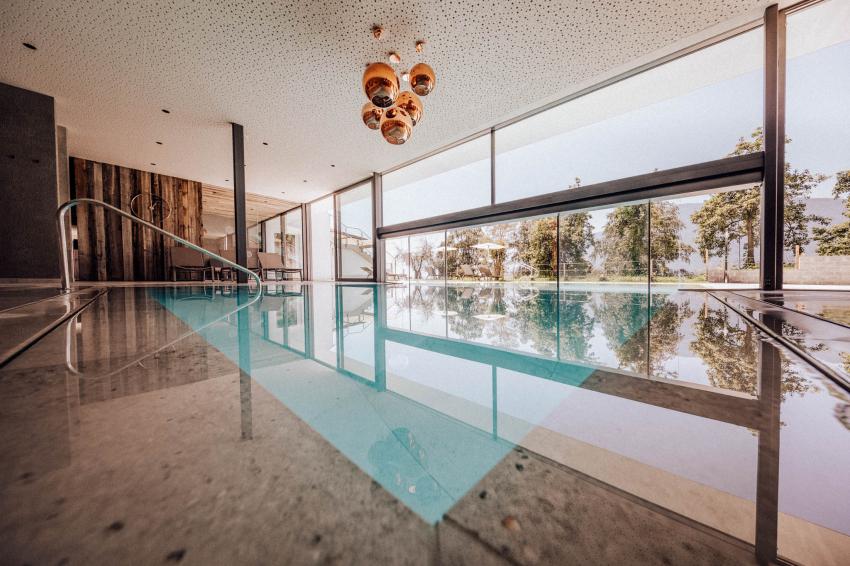 Water Worlds - at the 4-star S-Hotel in Tirolo
[1/3]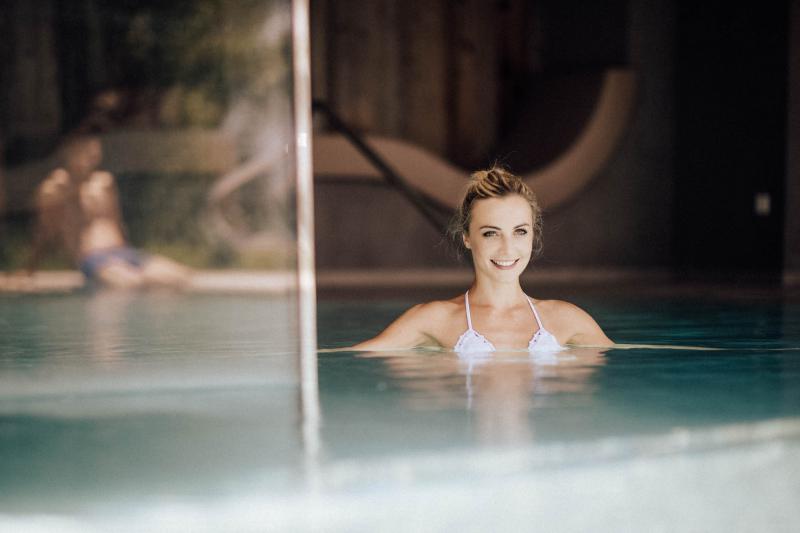 Indoor and outdoor pool
[2/3]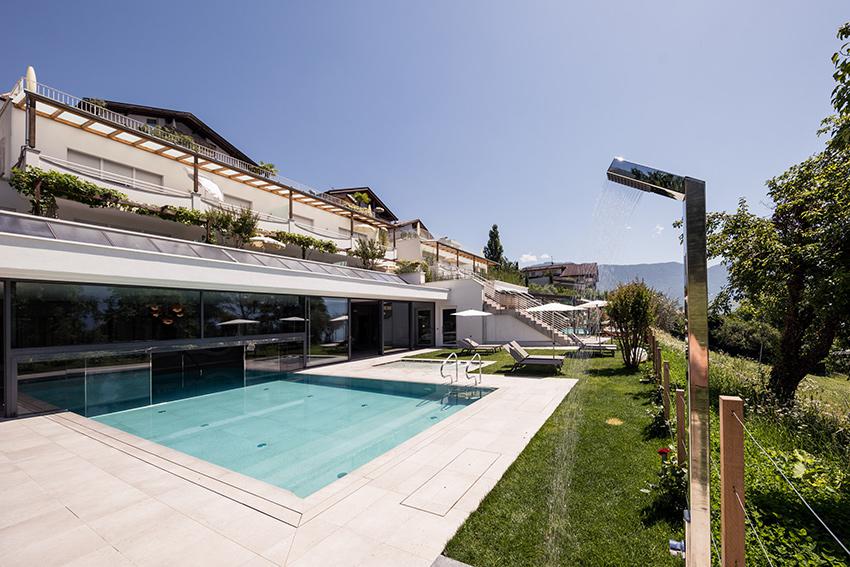 Outdoor pool at the Panoramahotel Am Sonnenhang
[3/3]
Get rid of the weight
of everyday life routine...
In the beautifully landscaped pool area, water-fun meets breath-taking views. Already in spring and autumn, you and your kids can enjoy our indoor/outdoor pool with pleasant water temperatures of 30-32 ° C.
Find our cosy relaxation coves in the inside area of the pool. The large glass front draws your attention to the outside world, with our Mediterranean garden and the surrounding mountains.
Soak up the warm sunshine of South Tyrol in our spacious outdoor area. Enjoy your spa holiday in Meran and Environs, while the kids are playing with their new friends on the new adjacent outdoor playground.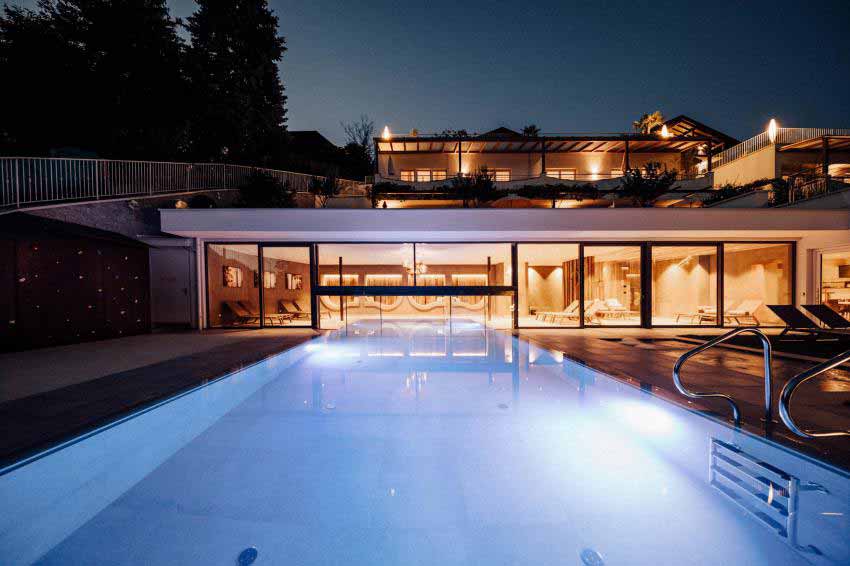 Evening atmosphere by the indoor-outdoor pool
[1/3]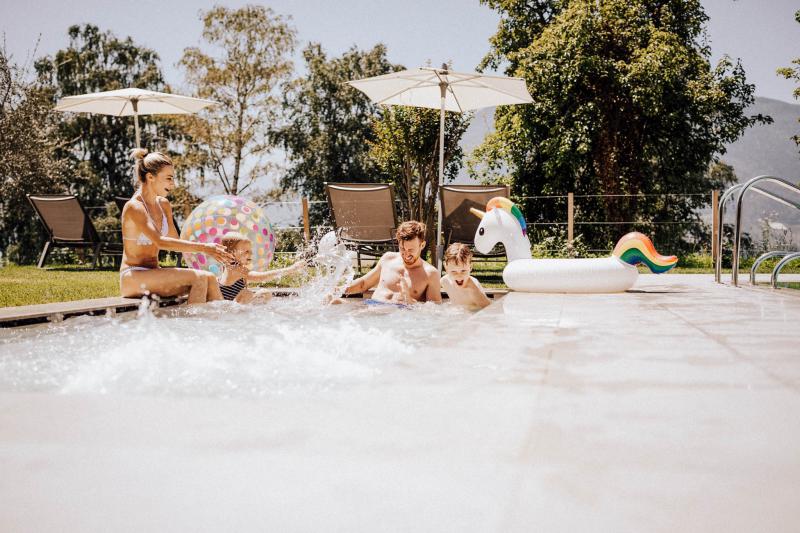 Baby pool for little non-swimmers
[2/3]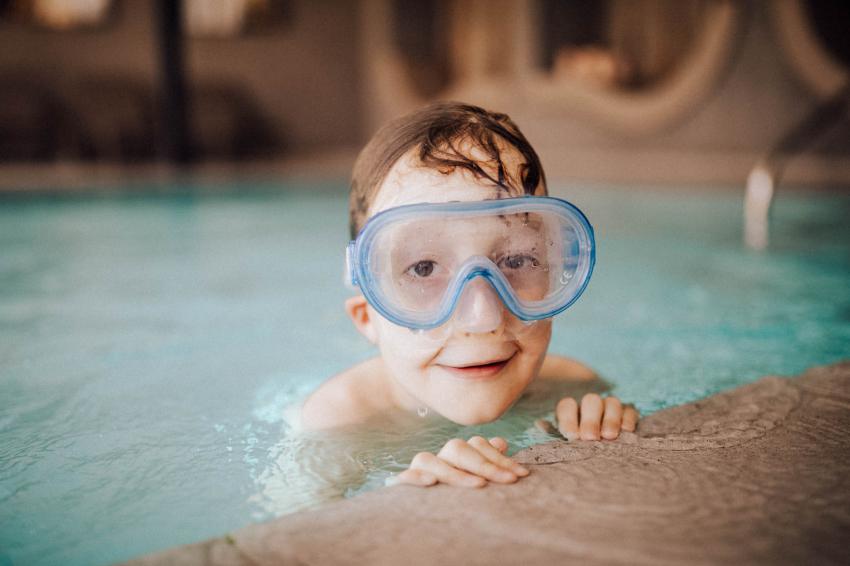 Diving in the large indoor-outdoor pool
[3/3]
Water Fun
for our little guests
Have fun splashing around - without bothering anyone. And that's exactly what our little Sonnenhang guests can do in the baby pool. Because tots are tops at the Sonnenhang! Water games and cosy warmth for pure water fun.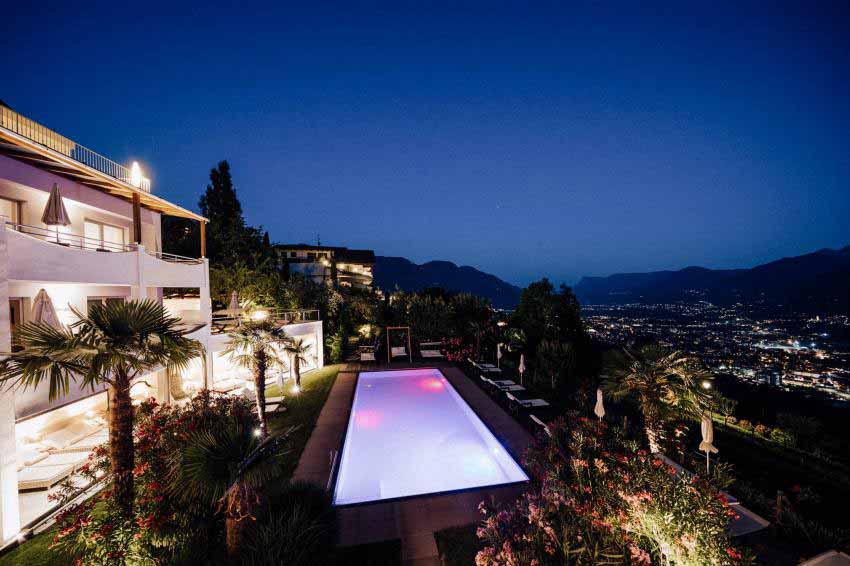 Adults-only area
[1/3]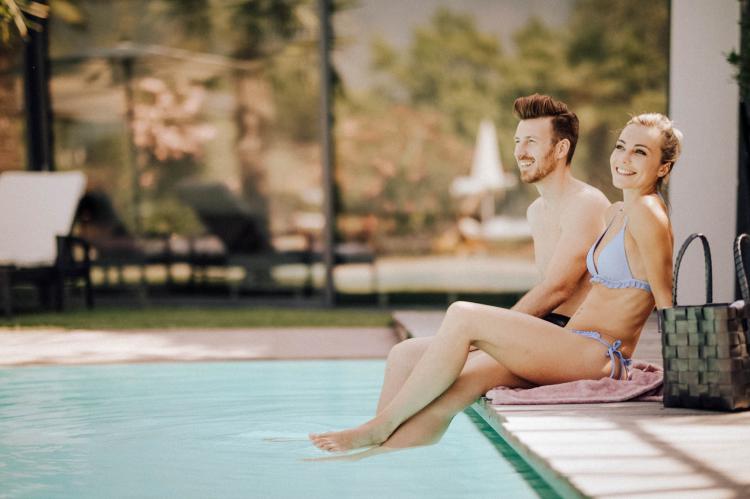 Our adults-only water world
[2/3]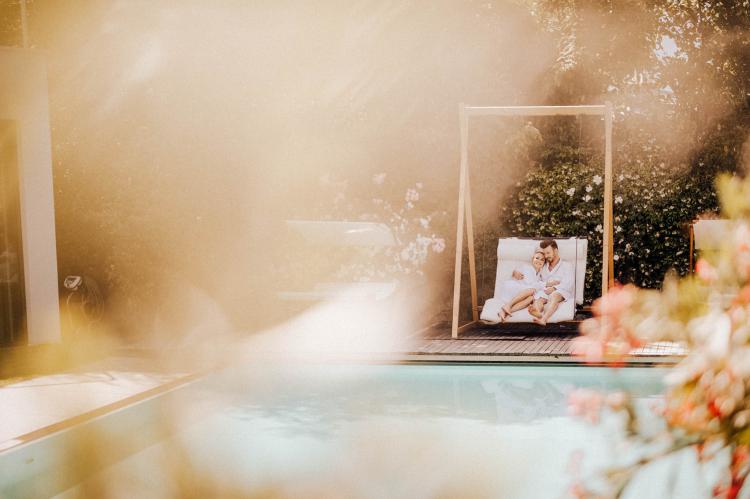 Enjoy peace in the adults-only area
[3/3]
Water world for adults in our adults-only area ...
Do you want to find a salt pool on your wellness holiday in Meran and Environs? In our adults-only area you can relax undisturbed and enjoy the beneficial effects of the saltwater pool. Saltwater – a godsent for your skin.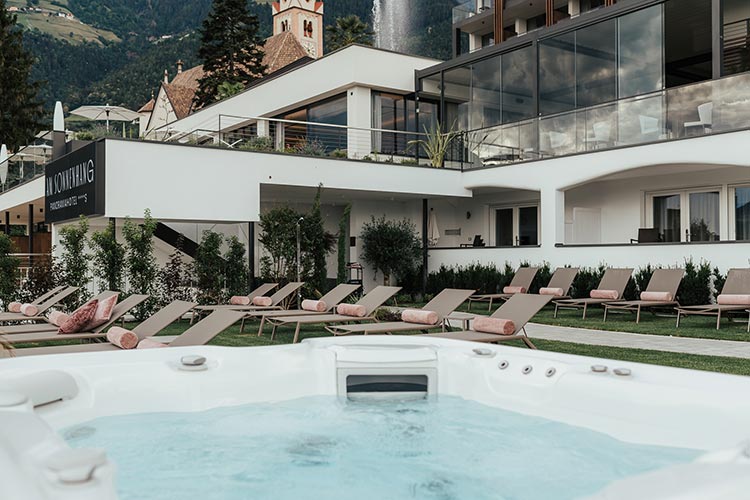 New garden with whirlpool
[1/3]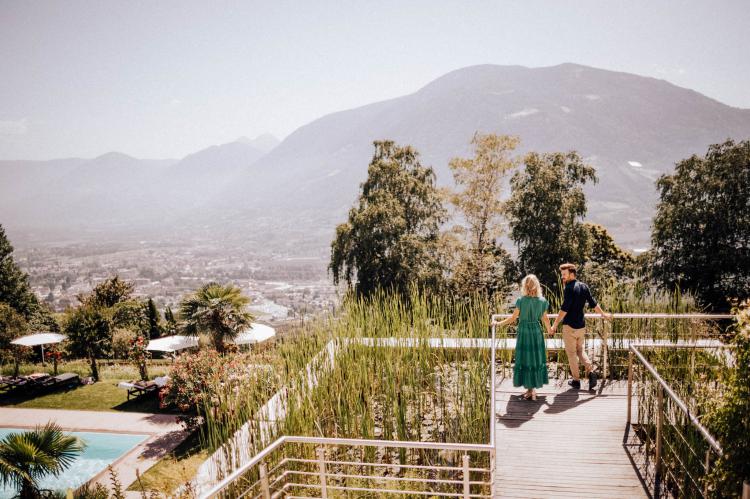 Deluxe Panorama Views
[2/3]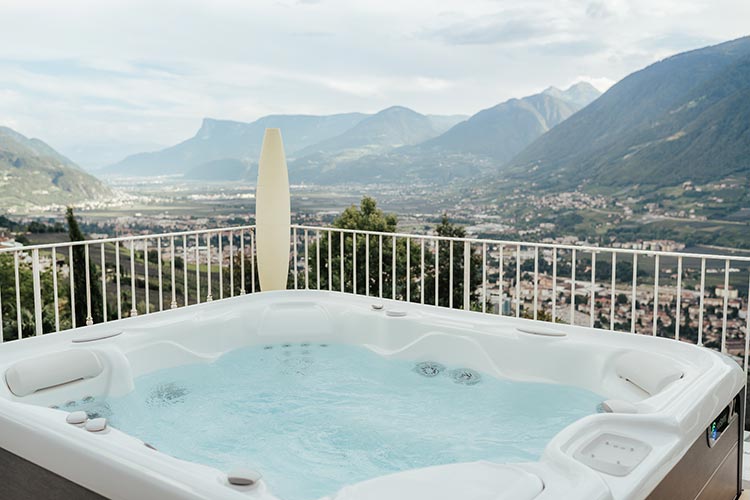 Garden with whirlpool
[3/3]
NEW from 2020 – Jacuzzi with
Deluxe Panorama Views
And right in front of you an incredible view - from Bolzano all the way to the Val Venosta. Standing high above the rooftops of Merano, enjoy the soothing warmth of the new "Amazing View Jacuzzi" and the relaxed atmosphere.
Soak up the sun on our comfortable sun loungers or simply experience the heavenly peace in a charming, relaxed atmosphere.