Enjoy the best times together...
Enjoy a few romantic hours with your better half, relax and forget about everything for a few hours. Take a deep breath, cuddle, laugh and enjoy the breath-taking views over the rooftops of Merano. We always strive to make your romantic holiday in South Tyrol the best holiday you could ask for.

The romantic 4*S hotel Am Sonnenhang in Tirolo offers the best conditions for a couple holiday in South Tyrol - because a holiday is twice as nice when spent with someone special.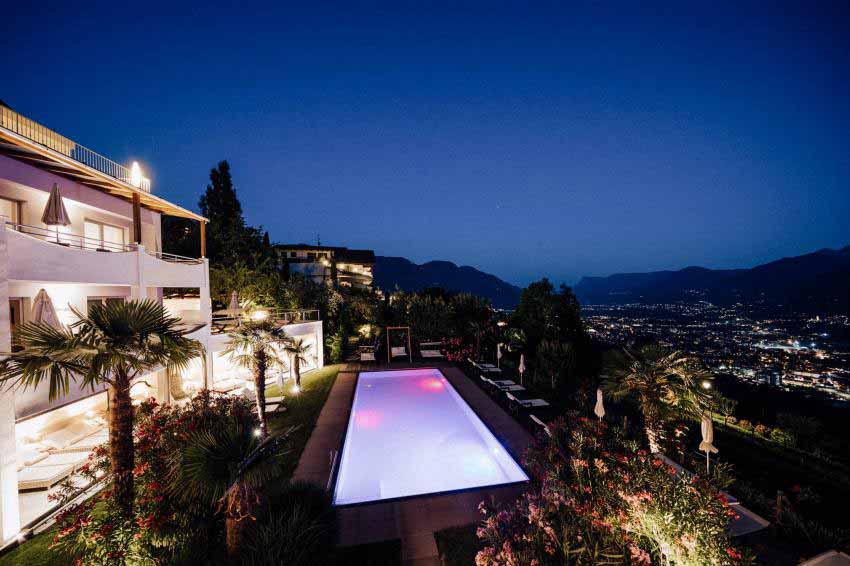 Adults only outdoor area – night views
[1/5]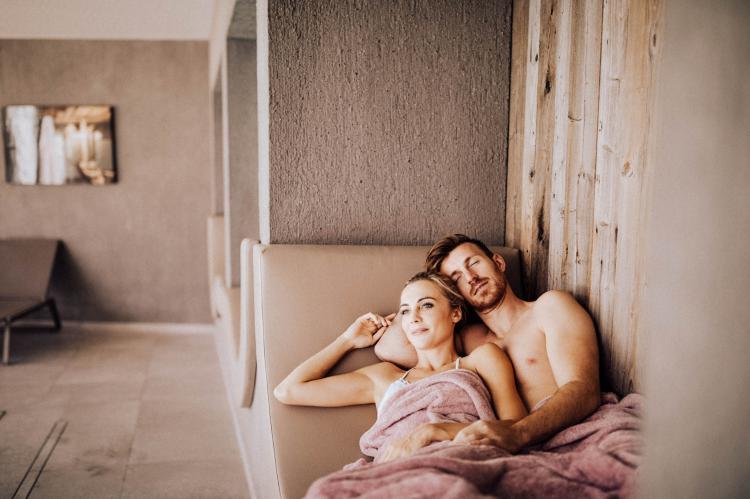 Couple vacations at the 4 * S Hotel in Dorf Tirol
[2/5]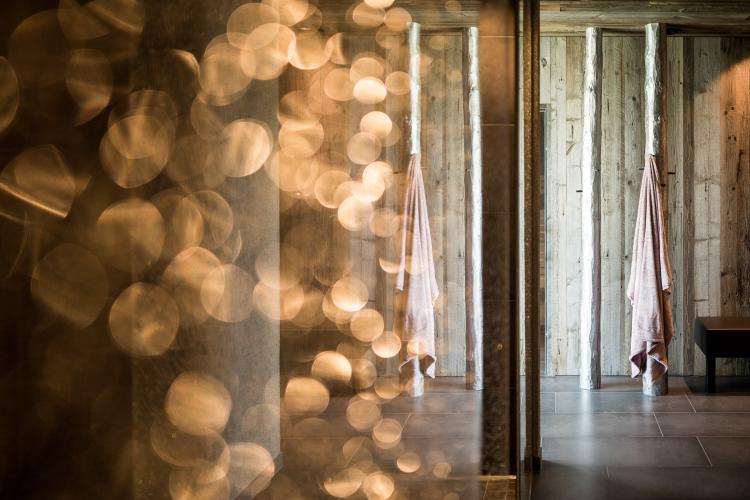 Shower in the quiet adults-only area
[3/5]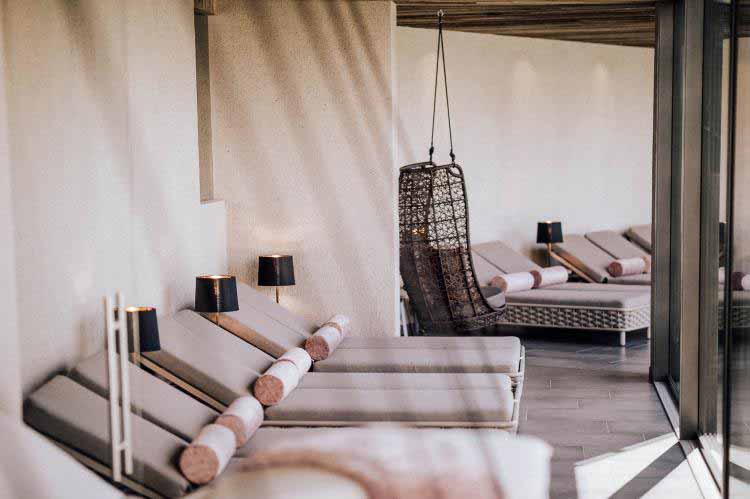 Enjoy peace and quiet on your couple holiday in Tirolo
[4/5]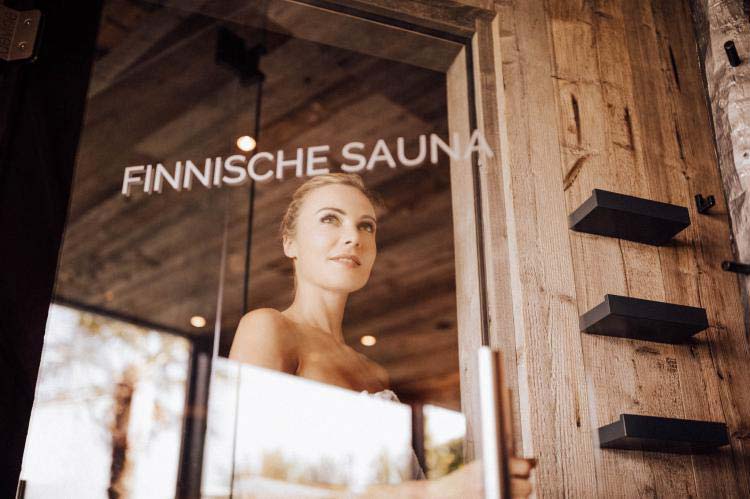 Finnish sauna in a quiet adults-only area
[5/5]
Adults Only Area – A heaven of happiness
Enjoy the many feel-good islands and the breath-taking views in our adults-only area. Our new "WELLNESS AREA" offers plenty of space to relax - inside and outside. In order to provide a silent environment for total relaxation, our wellness area is only open to adults and young people from the age of 14. The perfect conditions for a relaxing romantic holiday in South Tyrol.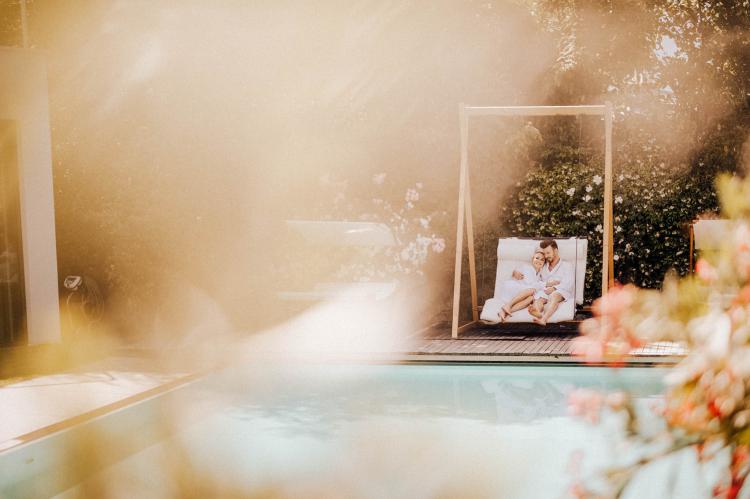 Outdoor area of the adults-only zone
[1/5]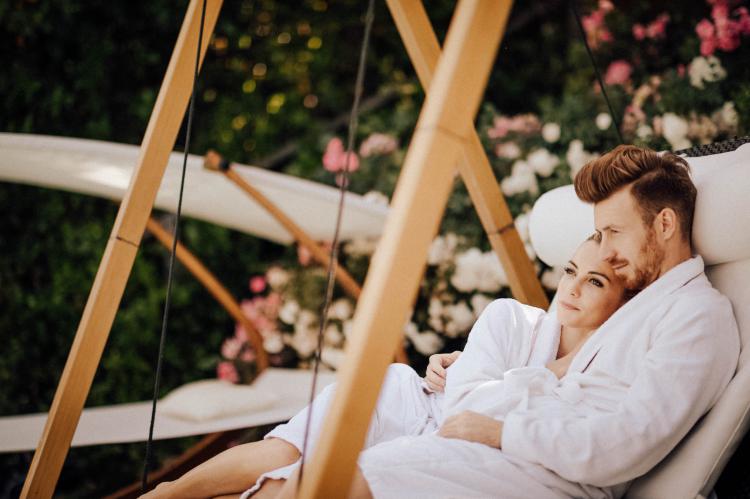 Romantic 4-star S hotel in Tirolo
[2/5]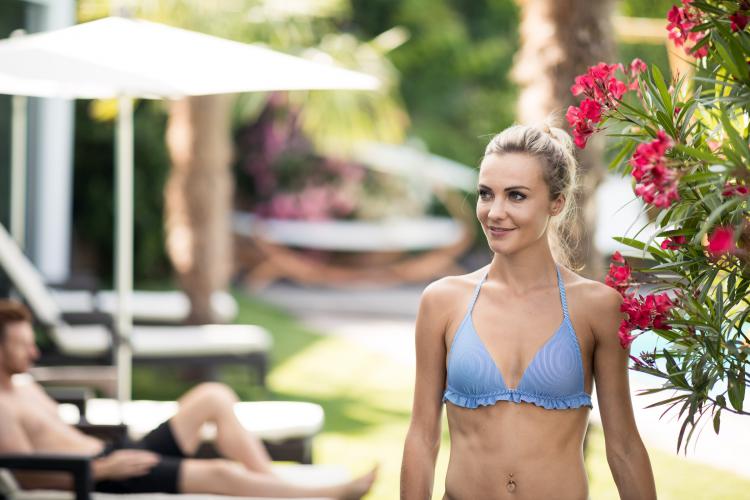 Romantic holidays with saltwater pool
[3/5]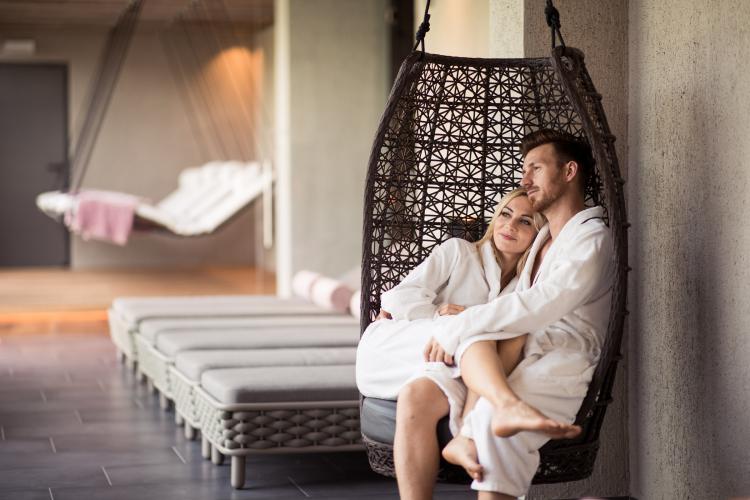 Floating beds with panoramic view
[4/5]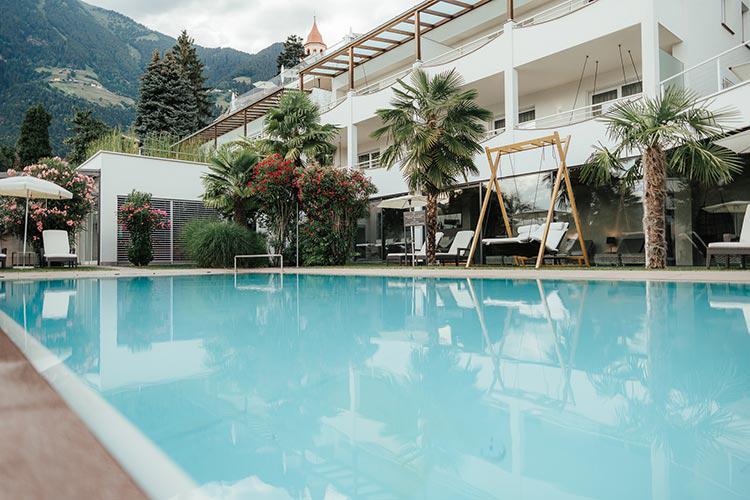 Outdoor area of the adults-only
[5/5]
Feel light. Breathe easy and feel free. And relax!
Sit back and enjoy the fantastic views while spending a romantic holiday in South Tyrol – immersed in a sea of palm trees, oleanders, cypresses and olive trees. Special highlights: saltwater pool, sauna world with spacious panoramic relaxation room & sunbathing area.
NEW from 2020 – touch the sky in our warm, cosy "Amazing View Whirlpool" in the new relaxation garden.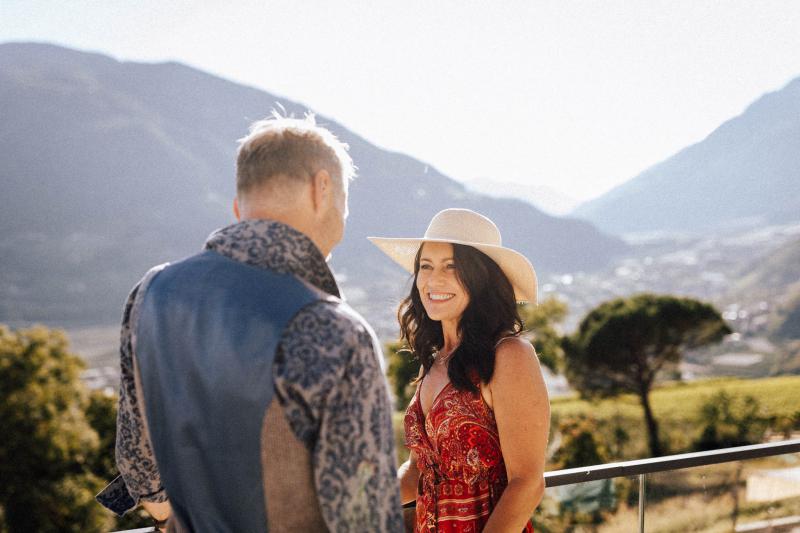 Enjoy togetherness in the large, adults-only outdoor area
[1/3]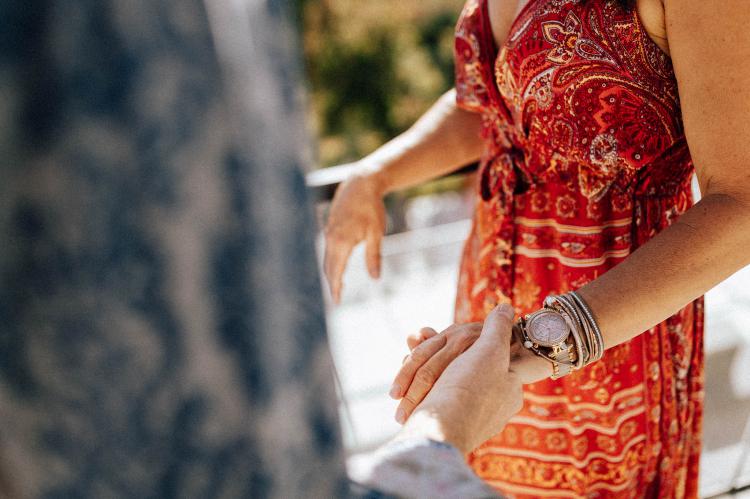 Breath-taking views – Panoramahotel Am Sonnenhang
[2/3]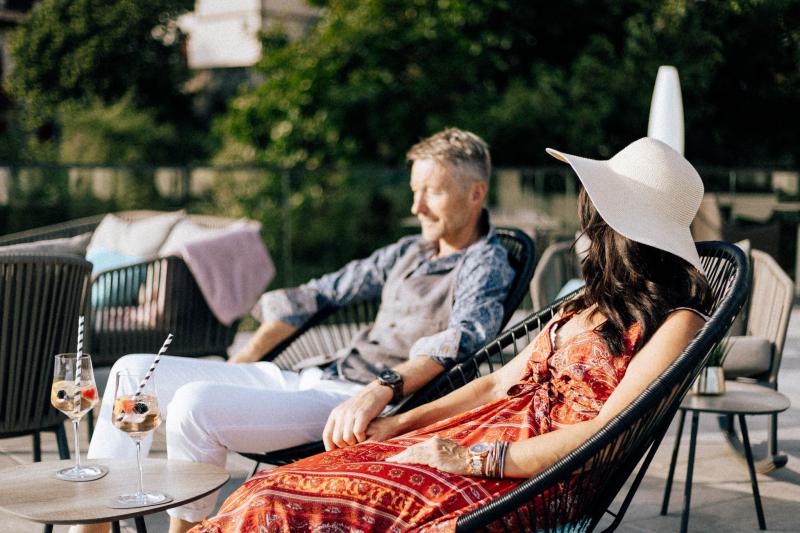 Enjoy togetherness and forget about your worries
[3/3]
Relax and leave your kids in good hands...
Treat yourself to a break in the romantic Hotel Am Sonnenhang ****S in South Tyrol. Thanks to our professional childcare from july to august team you can relax, disconnect and take a moment for yourselves.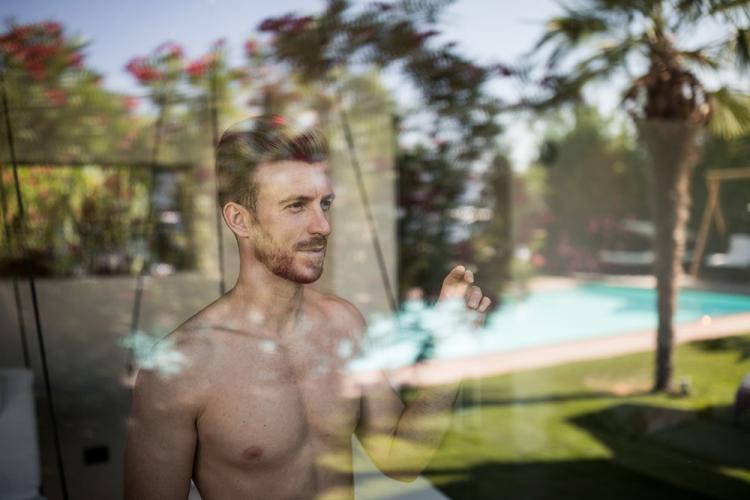 Adults-only area...
[1/2]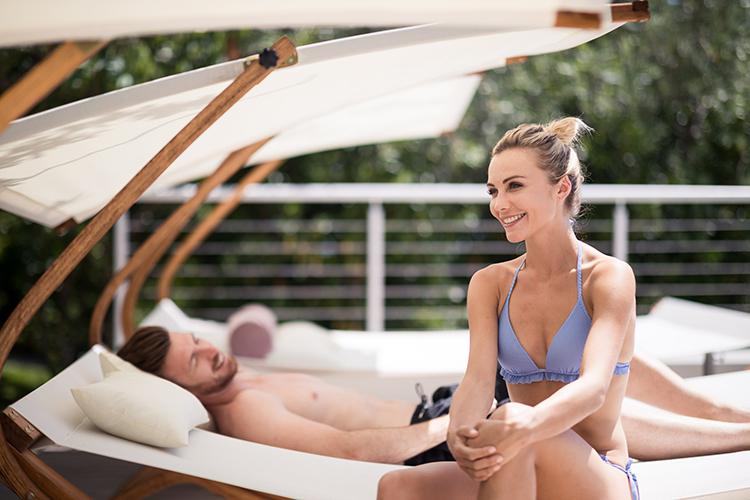 Pool area – adults-only zone
[2/2]
Experience unlimited well-being...
Please understand that our sauna area and saltwater pool in our quiet "adults-only area" are reserved exclusively for our guests aged 14 and over. Smaller guests can run around, have fun and plan their next adventure either in our new playroom or the Kids-Area in our outdoor space.