An authentic family business with a passion for details and an eye towards the future
A warm welcome from your hosts Stefan and Annemarie Zagler and their daughters Anna and Sarah – and of course the entire Sonnenhang team. While our actions are always inspired by strong beliefs and long-term values, our guests are our biggest concern. Moreover, we take great responsibility for our employees and the unique natural ecosystem of our homeland, South Tyrol. We endeavour to make your holiday in Dorf Tirol as pleasant as possible – with all our passion, heart and soul!

We want to thank our Sonnenhang team and show them all our appreciation and respect: thank you for your kindness, friendliness and openness, which give our hotel a very special and personal touch of joy. Because it's also the people you meet, that make a holiday at the Panoramahotel Am Sonnenhang ****S in Merano so special.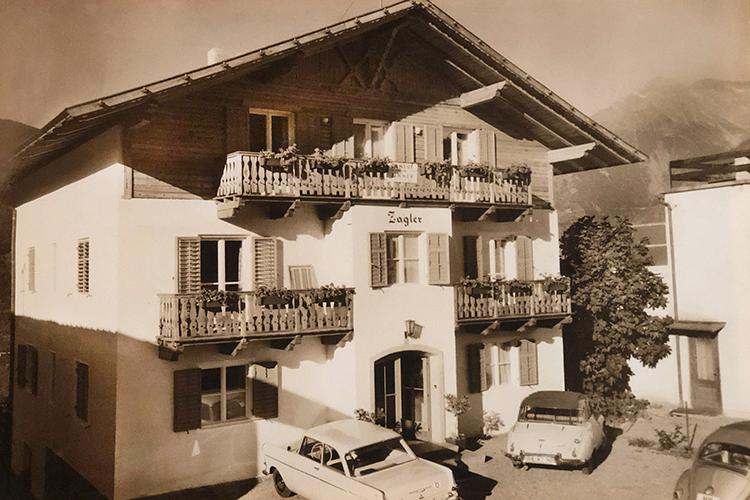 A dream begins!
It all started with 4 holiday apartments and a crazy dream of my husband Stefan: building a small family hotel in Dorf Tirol. We were young, in our mid 20's to be exact. Stefan was studying political science and I, Annemarie, was getting my psychology degree. We were travelling on the "via d'amore" (love road) on the Italian Ligurian coast, in a place called Monterosso. We were sitting on the roadside, watching the waves breaking on the rocks. The late autumn sun was kissing our cheeks and the warm evening light reflecting on the sea; it's here that Stefan started telling me about his dream...
It was about the Residence Zagler, with its four holiday flats. He wanted to take it over and transform into a small hotel – right here in the heart of Dorf Tirol, in Meran and Environs.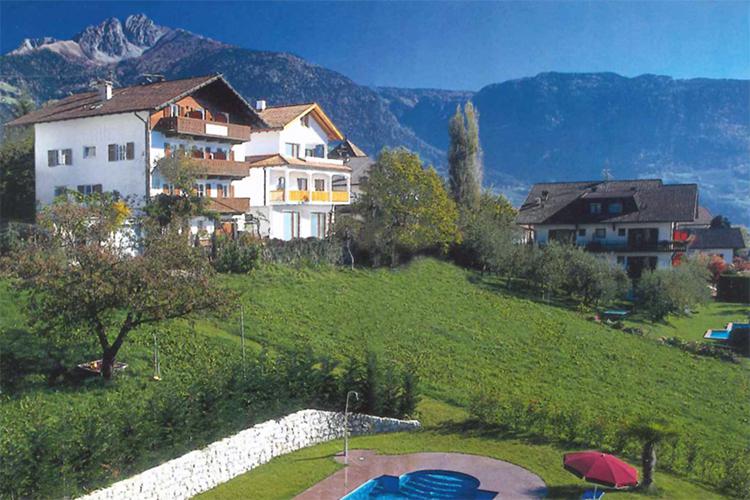 2000 ...
The four existing apartments are extended with two garden apartments (in the new external building with the pharmacy). The first pool is built.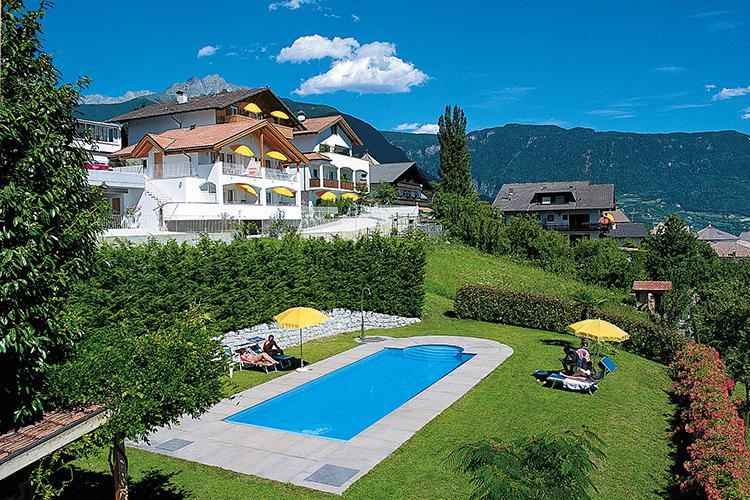 2003 ...
An extension is built, which makes room for four more apartments.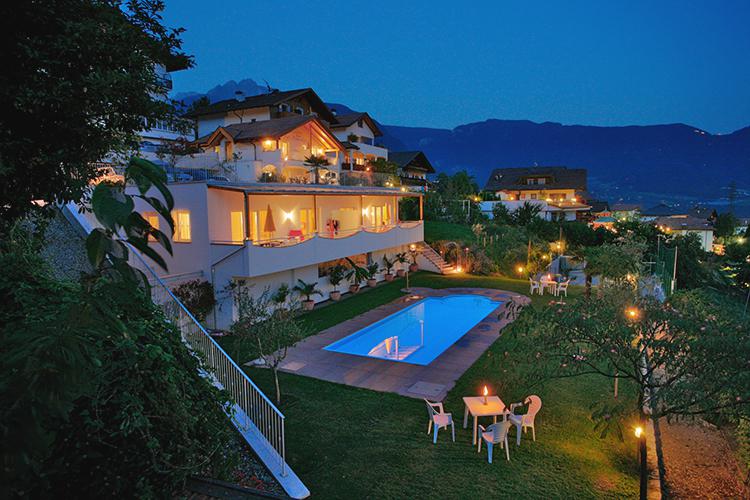 2007 ...
The new building, in which the two "EMOTION" apartments are now, is added.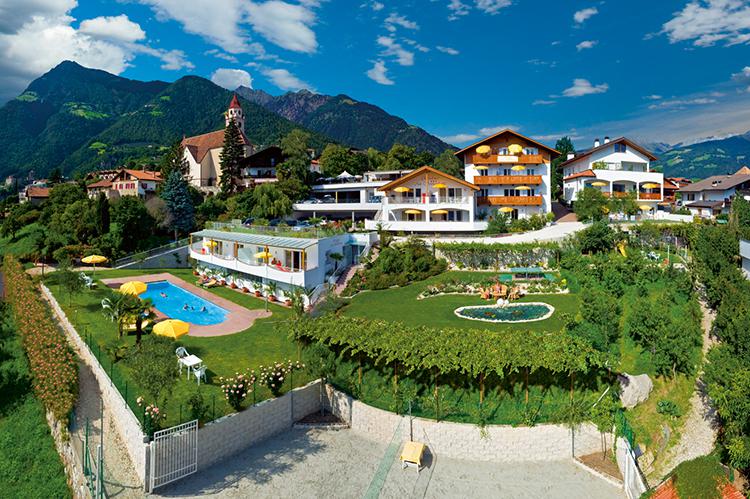 2008 ...
A new garden holiday apartment is added (Apartment "DREAM") to the main building and a new romantic water lily pond built into the park.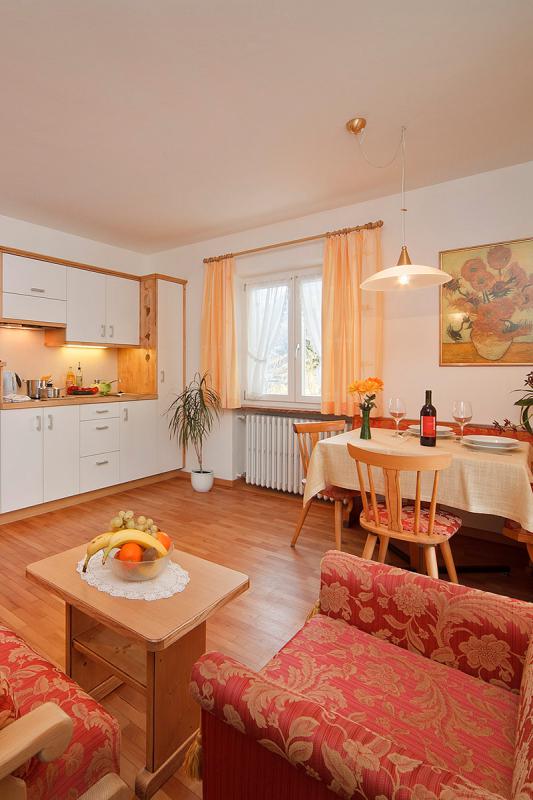 2012 ...
We set ourselves a new challenge; building the "Klimahaus", which now accommodates our four "LOVE" apartments. The house was built on the sunny slope of Dorf Tirol. On the roof terrace, we have created a panoramic garden with unique views over the spa-town of Merano and the surrounding area. A breakfast room for our guests, a romantic waterlily pond on the roof terrace were also part of this project. The house were the "EMOTION" apartments are, was extended with three further "HARMONY" apartments.
A large solar-heated swimming pool (12.5 m x 5.5 m) was "embedded" in the sunny slope too. The outside stairs and the edge of the swimming pool are made of local Sarner porphyry (natural stone from the Sarntal valley in South Tyrol). Our alpine-Mediterranean garden was entirely redesigned. Many Mediterranean trees and plants as well as countless flowers and herbs were planted in the new beds.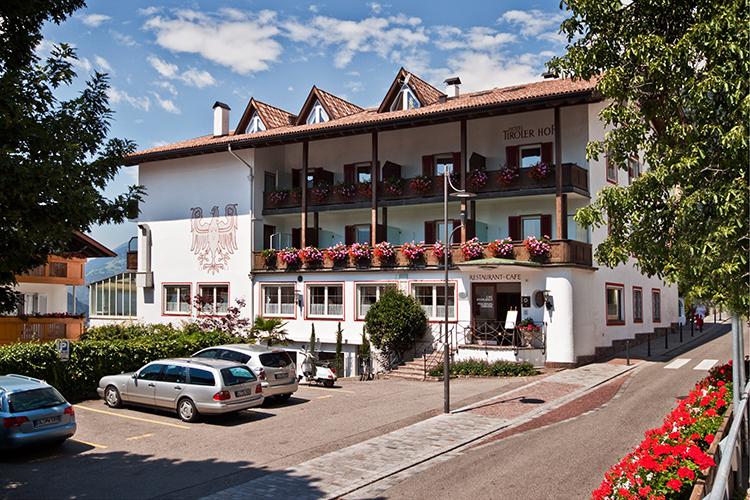 2015 ...
We acquired the next-door hotel and restaurant Tirolerhof in Dorf Tirol.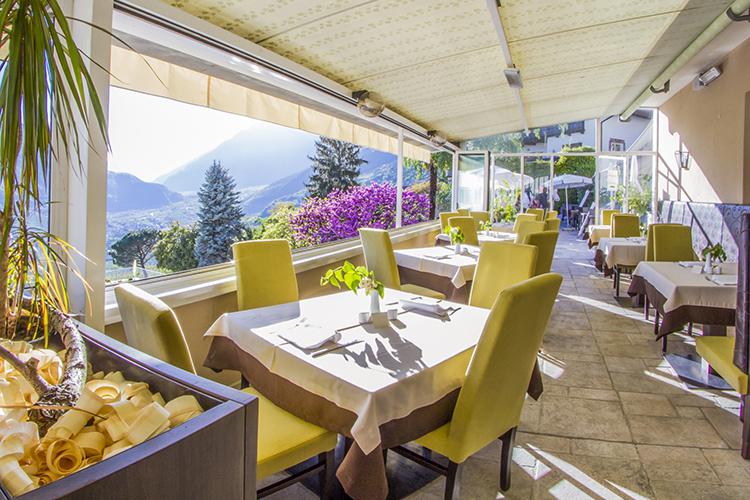 2016 ...
We decided to run the hotel and restaurant Tirolerhof ourselves. From now on our Sonnenhang guests can have their breakfast and dinner in on one of the most beautiful panoramic terraces of Dorf Tirol, when the weather allows it. In the meantime, our daughter Anna passed her hotel management degree with flying colours and joined the family business. She always looks after our guests with lots of enthusiasm and has always a massive smile on her face.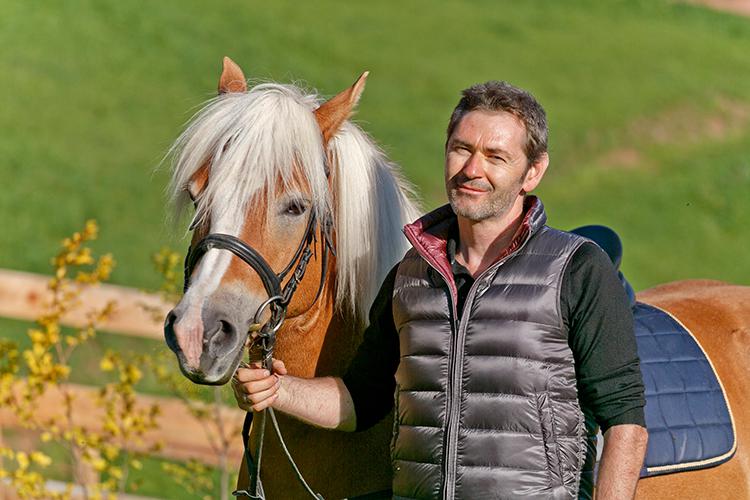 2017...
With the acquisition of the small horse farm "Köfele" in Hafling another dream comes true.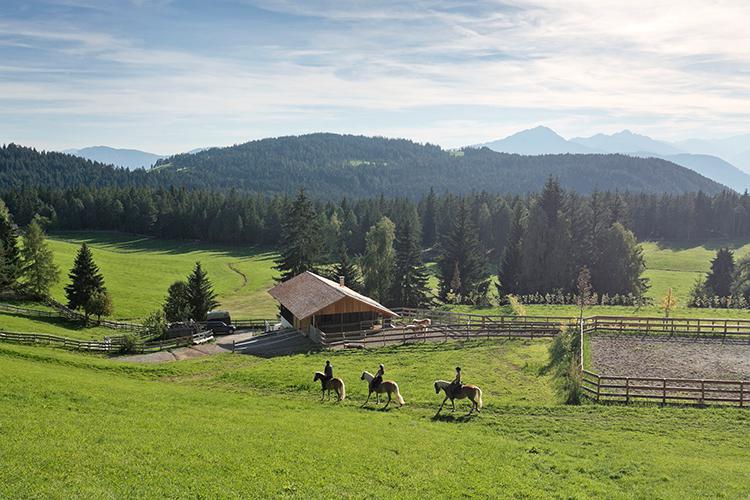 2018 ...
The small "Köfele" horse-farm gets completely renovated and redesigned.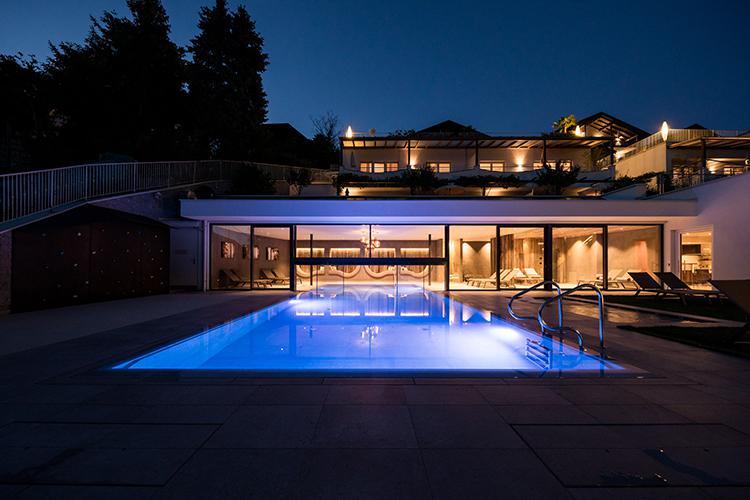 2019 ...
Another dream for our big and small guests comes true. From now on, children can enjoy the new playground and playroom, as well as the heated indoor-outdoor pool. If you're after some peace, our quiet adults-only area with sauna, panoramic relaxation room and saltwater pool is the right place. The south-facing balconies and windows of the "MAGIC VIEW" apartments are completely renewed and extended. The "DREAM" apartments are completely renewed and the new "MY LOVER" & "FAMILY" suites are built.
NEW from 2020 - the Tirolerhof was torn down and rebuilt from scratch
From 2020, a dream will come true, one that my husband Stefan would never have dreamt of twenty years ago. With great attention to detail and new visions for the future, the apartment-hotel Am Sonnenhang was transformed into the NEW Panoramahotel Am Sonnenhang ****S in the heart of South Tyrol, where tradition and modernity merge together in harmony. It was and still is our mission to inspire, pamper and lovingly care for our guests. From 2020 we will offer apartments, new rooms and suites for families and couples. Our new "The Taste" restaurant will be a special highlight. There is also a cosy "Amazing View Outdoor Lounge", where you can enjoy the spectacular views while doing absolutely nothing. The previous outdoor parking spaces are replaced by a spacious underground car park.