Dorf Tirol is a true paradise for hiking and active holidays
The Panoramahotel Am Sonnenhang ****S: where your holiday becomes an active experience. Start your hike in the sun-drenched mountains of Meran and Environs directly from our doorstep or get the bus from the bus-stop next to our hotel (100 from our house). Experience a unique blend of adventures, events and attractions on your active holiday in South Tyrol. Discover Meran and Environs in many different ways. Hike through the incredible Texel Group Nature Park, ride your bike on challenging trails, dive into crystal clear mountain lakes, relax in our cosy water world or riding through the unspoilt nature on the back of a horse – and enjoy the silence!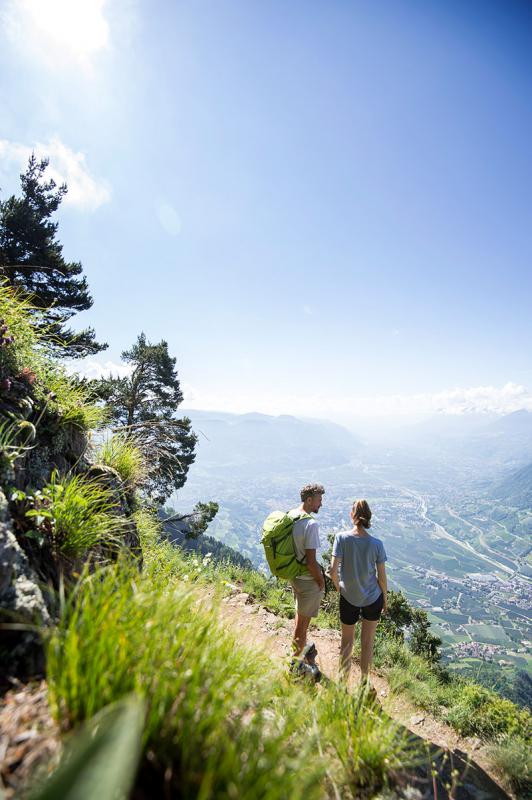 Your next adventure is waiting around the corner
Lying at the feet of the Texel Group, with its many three-thousand peaks, beautiful promenades and enchanted forest paths Dorf Tirol is a popular tourist destination. Go on, take the first step! Driven by an insatiable appetite for new, unforgettable moments and unlimited freedom. Tirolo is always within reach of the blue sky and awaits you every day with new hiking adventures. Smooth, pram-friendly trails for family walks and numerous Nordic Walking trails. Comfortable alpine hikes and panoramic trails for hobby-hikers. High alpine tours for experienced hikers who are in for a challenge. A perfect hiking holiday in Meran and Environs.
Adventure, here we come!
Once a week we will show you our favourite places for adventure and family hikes in the surrounding mountains of Meran and Environs.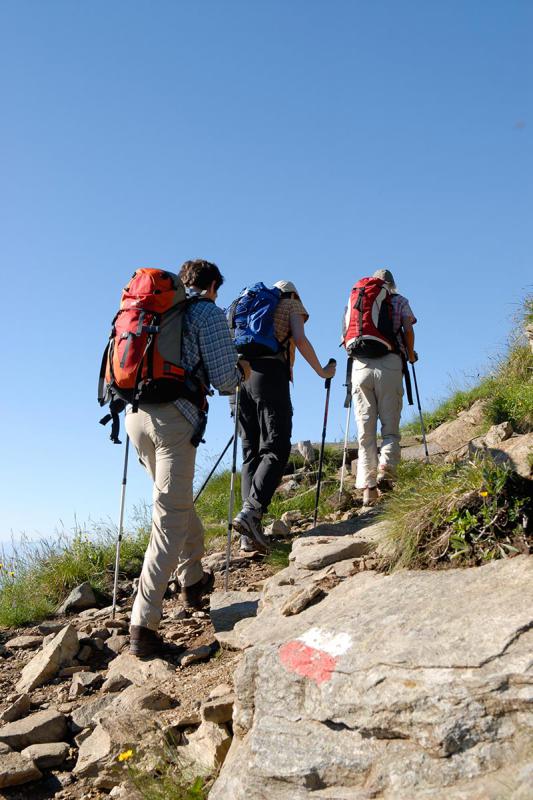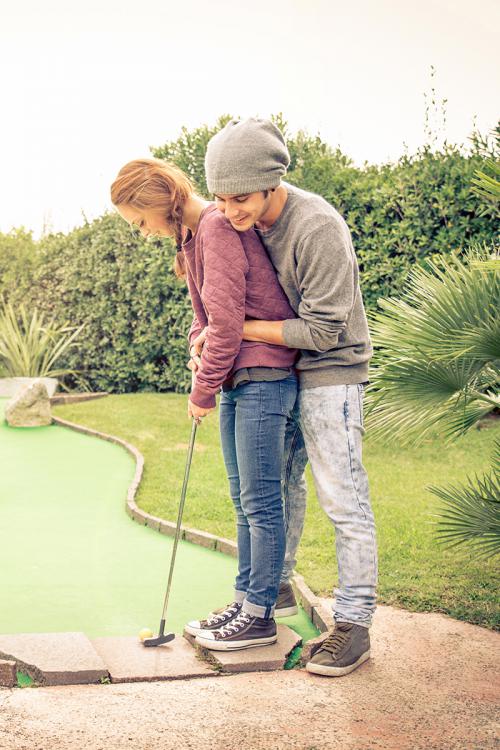 Minigolf in Dorf Tirol
The minigolf course in Tirolo is the perfect place to unwind and have fun! Located right at the entrance of town, the minigolf course is within walking distance from our hotel. The Tirolo minigolf course is a popular meeting point for families and for all those who want to bring some zest into their lives.
Beach volleyball courts in Tirolo
Sun, sand and good vibes - beach volleyball is the thing! The long summer and mild summer evenings in Tirolo are just perfect! Let some steam out and have fun on one of the three beautiful volleyball courts in the beach volleyball centre of Tirolo. A powerful floodlight system ensures optimum playing conditions even at night.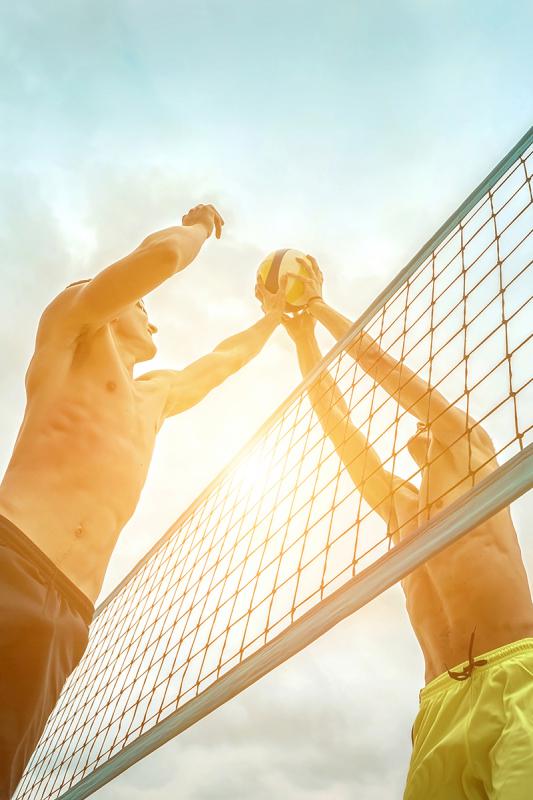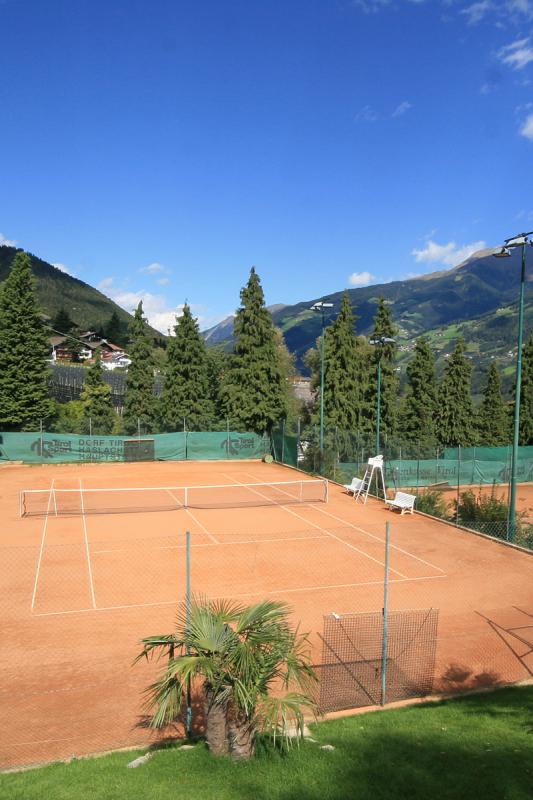 Tennis courts with flood-light systems
Located directly at the entrance to the Dorf Tirol, three well-tended sand courts offer the best conditions for an exciting match with an impressive and picturesque backdrop.
Paragliding in Tirolo
Undoubtedly, flying is one of the oldest dreams of mankind. Experience a bird's view of Dorf Tirol, silently gliding through the air on a paraglider. With an incredible view over the mountains of the Texel Group, all the way to the Dolomites. The Adlerhorst Flying Club offers tandem flights for beginners. There's a popular take-off slope for paragliders right next to the Gasthaus Hochmuth at 1,400 m. The landing spot is right by the valley station of the Hochmuth cable car, at an altitude of 600 m.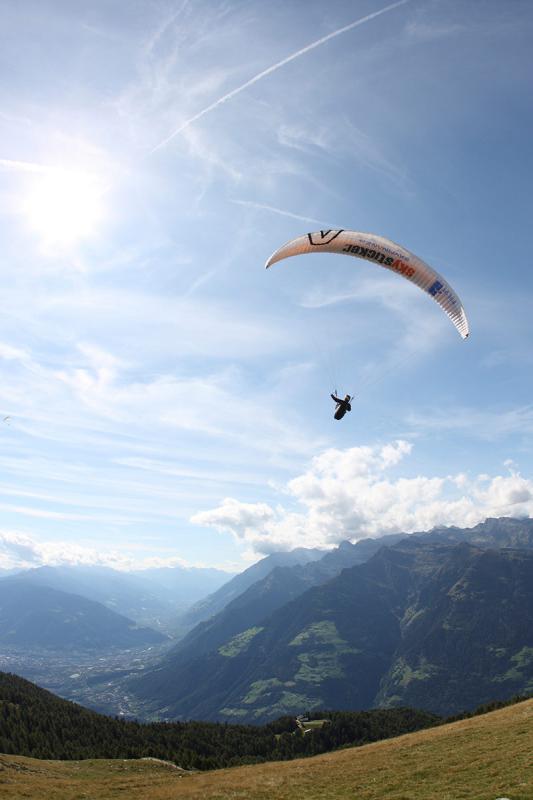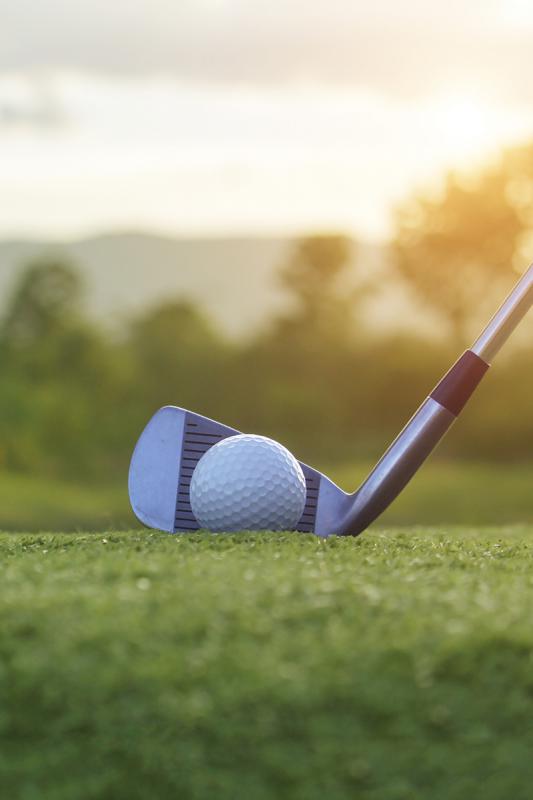 Golf vacation in Meran and Environs
The Lana Gutshof Brandis Golf Club and the Golf Club Passeier are the top meeting places for passionate golf players here in Meran and Environs, with eighteen- and nine-hole courses immersed in a unique natural landscape – a golfers' dream!
White water rafting or canoeing tour in South Tyrol
An unforgettable experience with friends and family! Conquer the roaring rapids of the Passer and Adige rivers. Whether you're opting for rafting or canoeing, fun and action are guaranteed.