Our feel-good islands in the quiet adults-only area
A linear design combined with Alpine-Mediterranean flair and valuable natural materials create an inviting and cosy feel-good atmosphere. Quality time-off for parents is a must - our new adults-only zone is reserved exclusively for guests aged 14 and over – an oasis of peace and relaxation. This is wellness in Merano and surroundings!
Finnish sauna & Infrared cabin
[1/4]
Finnish sauna for couples and adults
[2/4]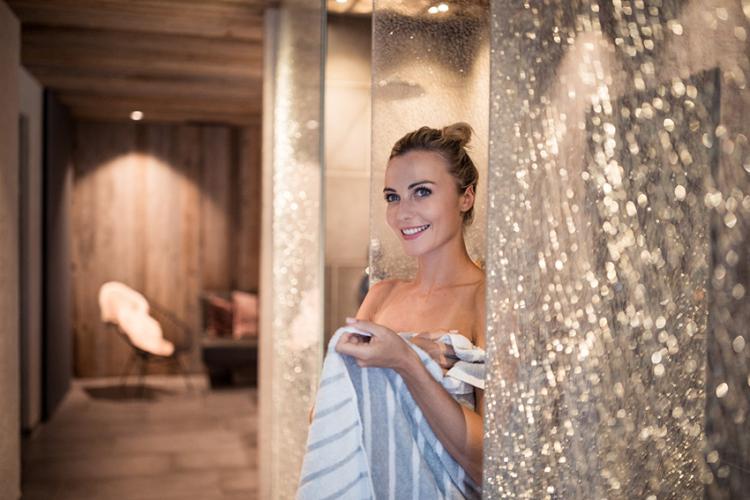 Pampering shower
[3/4]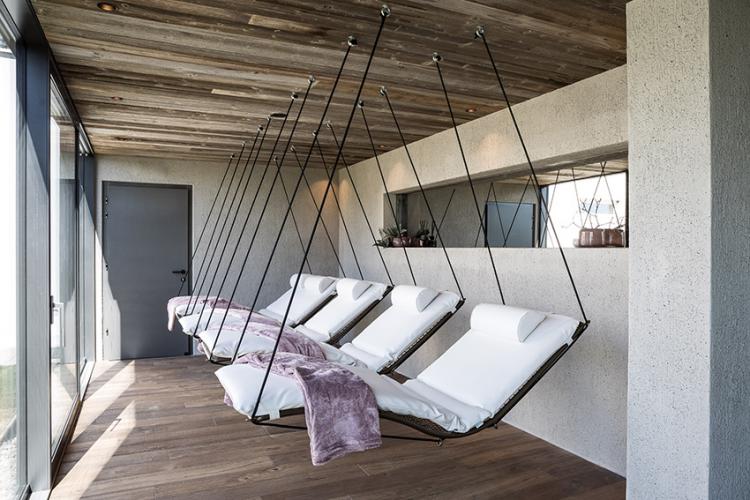 Relaxation room with heavenly floating beds
[4/4]
Warmth & security
An inspiration for your senses and your soul. On your holiday in Dorf Tirol, enjoy the Finnish sauna, steam-room and infrared cabin in our new wellness area – a treat for your body and soul!

And then, our delightful oasis of peace delights you with the breath-taking views over the impressive mountain scenery and the valley plain of Meran and Environs. Snooze away and read a book on the cosy loungers or float away and dream on one of our snug floating beds. A rare retreat for your soul.
Relaxation room with panoramic windows
[1/5]
Romantic couple vacation in Tirolo
[2/5]
Pool with double floating lounger for couples
[3/5]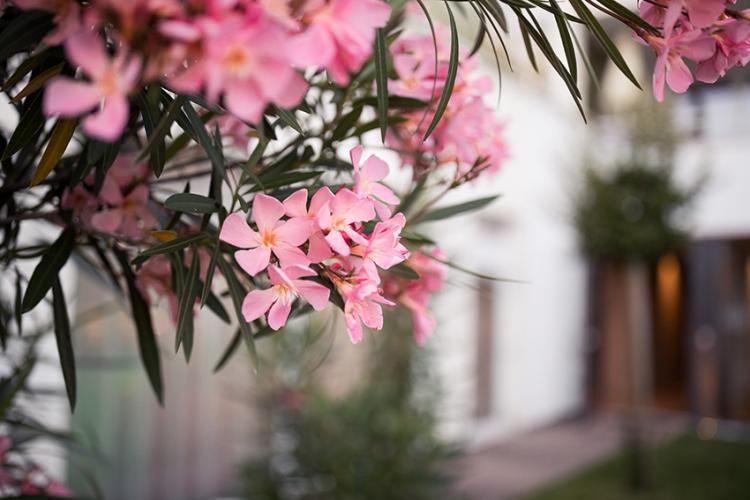 Oleander blossom in the adults-only area
[4/5]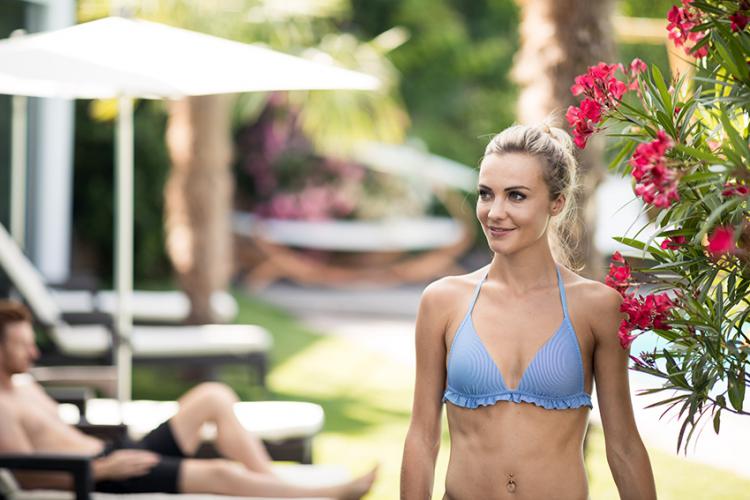 Adults-only area
[5/5]
Water - Amazing View - Weightlessness
Enjoy the natural bathing pleasure of our saltwater pool in the quiet adults-only outdoor area. The spacious, Alpine-Mediterranean garden and the unique views over the Merano basin will help you relax and recharge your batteries.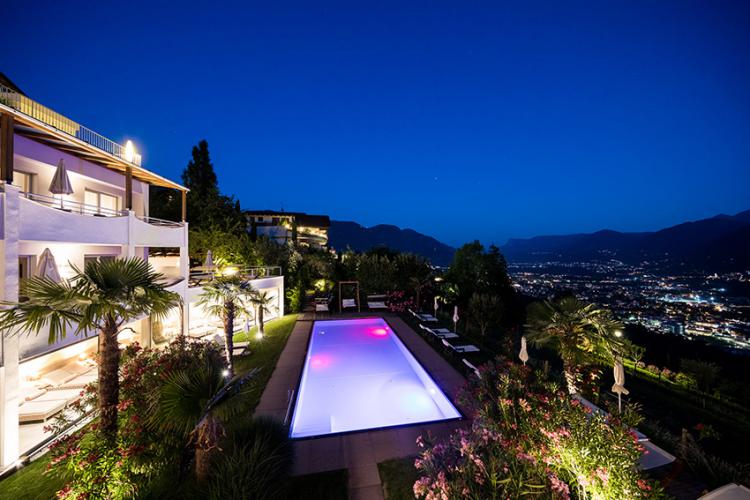 The sea of lights of Merano at your feet
[1/3]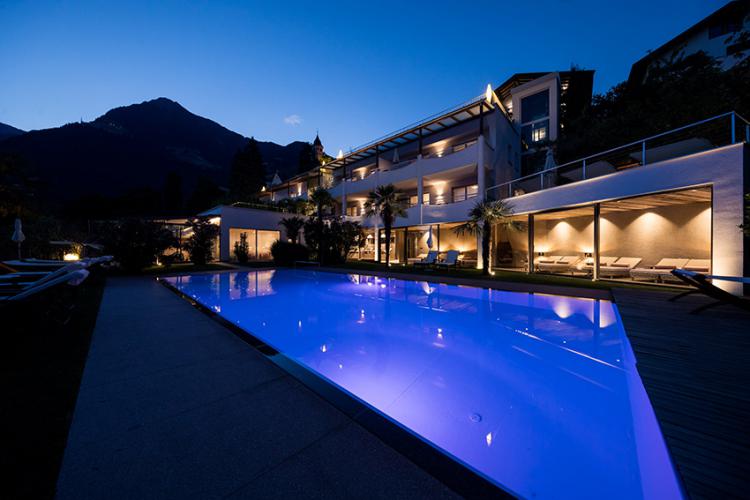 Adults-only area at the hotel Am Sonnenhang ****S
[2/3]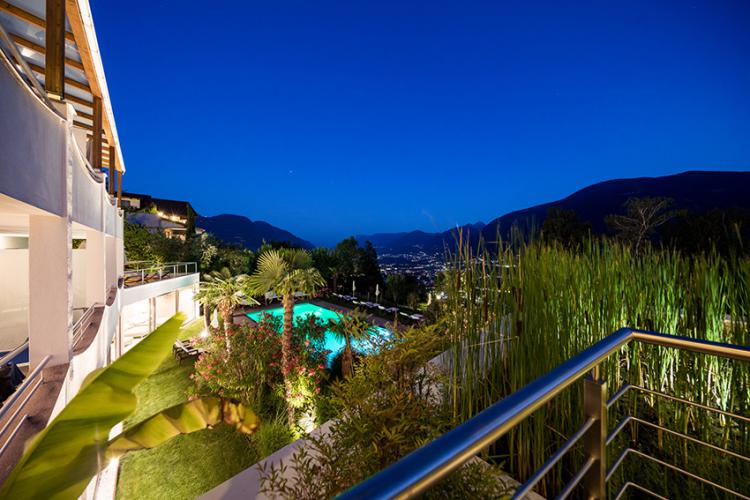 Evening atmosphere and views over the lily pond
[3/3]
Dreaming under the stars - feel safe and undisturbed...
Celestial floating beds. Twinkling stars, a fine selection of underwater colour games. Silence all around. An incomparable atmosphere with an intense cuddle factor. Spend your evening in a charming, relaxed atmosphere, in the adults-only area of the Panoramahotel Am Sonnenhang ****S in Dorf Tirol. Don't miss our weekly Spa Night - and enjoy your holiday under the stars of South Tyrol.
Holidays for couples and adults in Dorf Tirol
[1/3]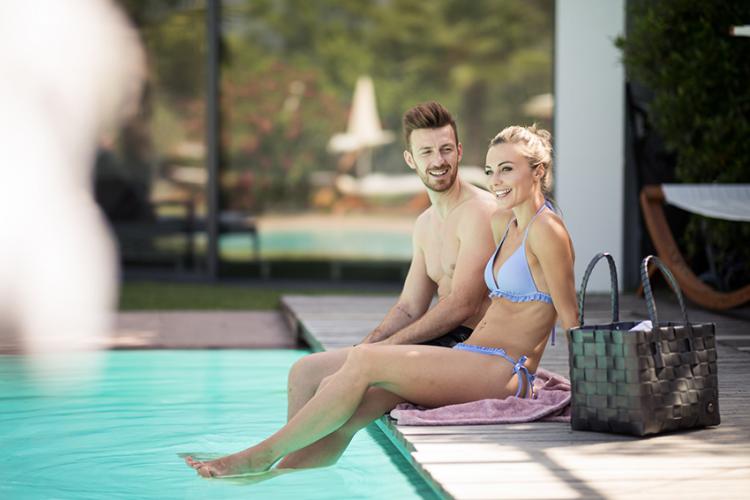 Couple vacations in Merano
[2/3]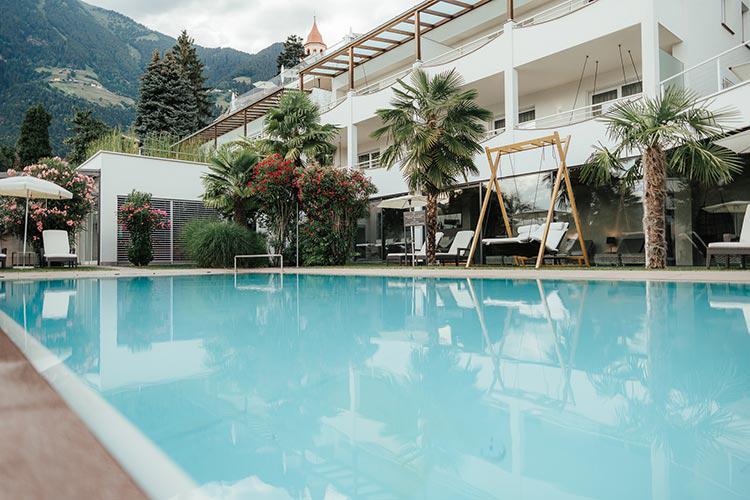 Adults-only area
[3/3]
Time off for parents & quality time for two...
Please understand that the sauna area with relaxation room and the saltwater pool in the quiet "adults-only area" are reserved exclusively for guests aged 14 and over.
Our smaller guests will find plenty of room to run around, have fun and plan their next adventure either in our new playroom or the new outdoor kids' area.

NEW 2020: Discover our new spa offers for even more well-being.