Feel your body in all its intensity...
Experience cleansing and blazing vitality - that's wellness at the 4 * S Hotel in South Tyrol. Nestled in between palm trees, oleander, cypress and olive trees, just let go, relax and enjoy the spectacular backdrop.
Relaxation room with panoramic windows
[1/5]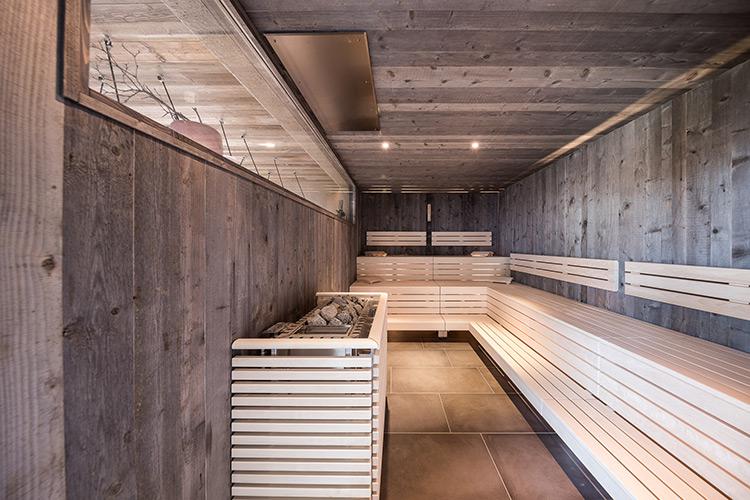 Finnish sauna
[2/5]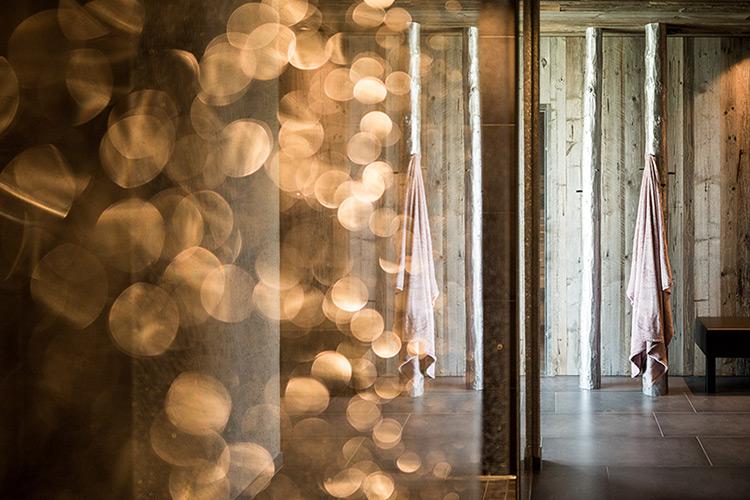 Wellness area at the Hotel Am Sonnenhang 4 * S
[3/5]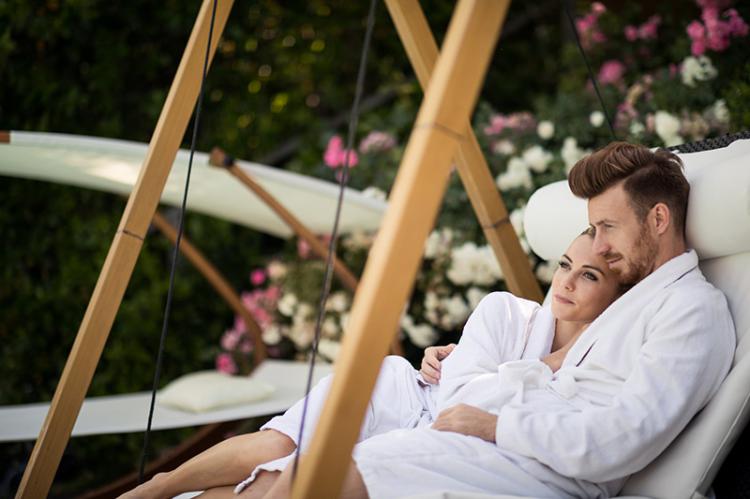 Comfortable floating beds for two in the adults-only outdoor area
[4/5]
Heated outdoor saltwater pool
[5/5]
A noble sense of peace and first-class views over the Merano basin and the surrounding mountains...
In our wellness area, you'll find it easy to linger and relax after an intense sauna session. Enjoy a number of different sauna experiences in our Finnish sauna, steam sauna and the infrared cabin. Everything for your comfort! And now: out into our heated outdoor saltwater pool - experience a relaxing swim in a Mediterranean garden with "Amazing View" - that's how we spell wellness at the Panoramahotel Am Sonnenhang ****S in Dorf Tirol.
New for 2020
Touch the sky with your finger – that's how our "Amazing-View-Whirlpool" feels in the new relaxation-garden.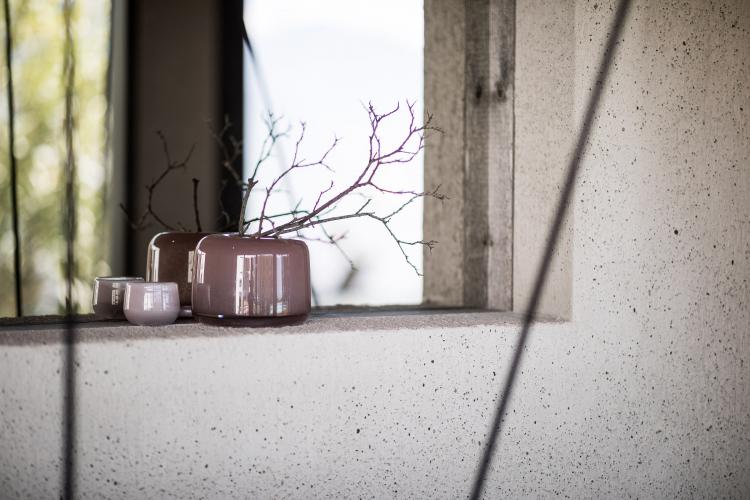 Spa area at the Panoramahotel Am Sonnenhang
[1/2]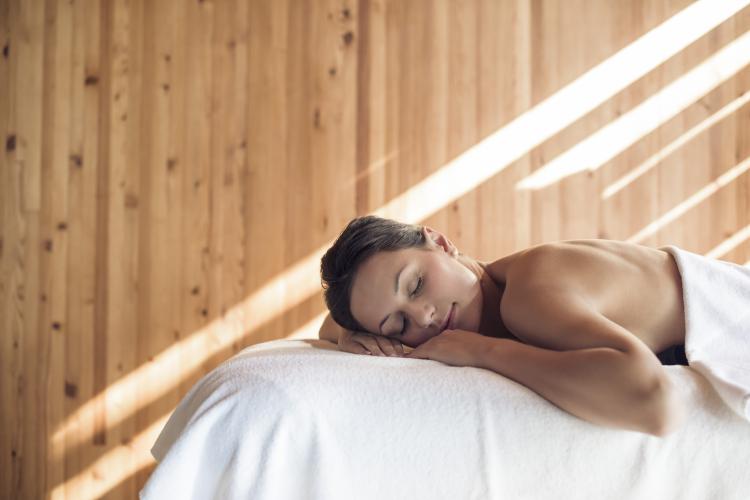 Spa treatments
[2/2]
NEW from 2020 - soothing spa treatments
Because we care about your well-being, we can't wait to welcome you into our new spa area from 2020 Just let go and enjoy a soothing treatment. Pamper yourself - Wellness in Dorf Tirol!
Indoor swimming pool at the hotel in Dorf Tirol
[1/2]
In tune with nature
[2/2]
An inspiration for your body, mind and soul
Our Body-Spirit & Soul program with Sonnenhang landlady Annemarie. Live easier and experience the benefits of exercise. Annemarie is a trained physiotherapist and psychologist. Several times a week, the Panoramahotel Am Sonnenhang offers a class of gentle morning exercises. Once a week you're invited to get stronger with our relaxation exercises.
Fitness corner with large panoramic windows
[1/3]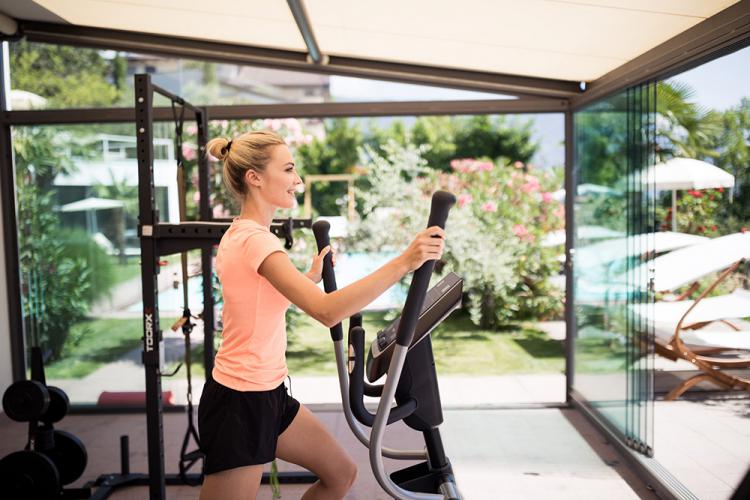 Light-flooded fitness corner - 4 * S Hotel Tirol
[2/3]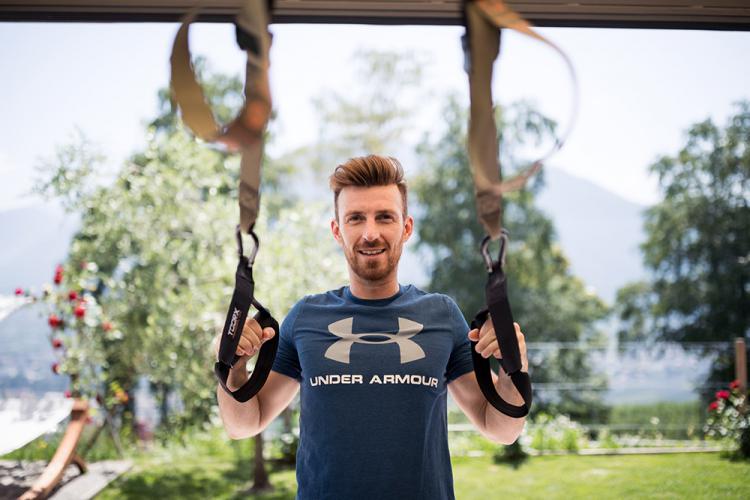 Fitness corner with breath-taking panoramic views
[3/3]
Panorama Fitness Corner - tune in with nature
In our new Fitness Corner, you can keep fit while enjoying your holiday in Merano. In our light-flooded fitness corner, modern cardio machines and breath-taking panoramic views are waiting for you! With its fully glazed front wall, the room awakens and motivates your soul and makes you feel immersed in nature. You're more than welcome to open the windows and let the fresh South- Tyrolean air in – and perhaps move to the joyful rhythm of the birdsong.
Holidays for two – Cuddling in our cosy quiet nooks
[1/4]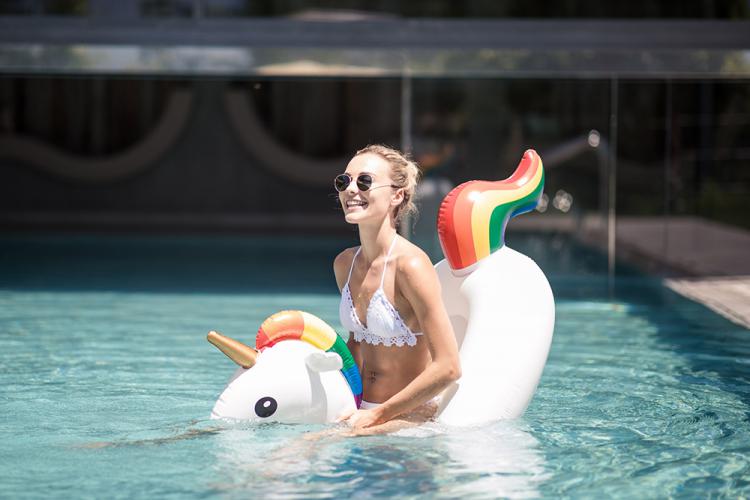 Heated indoor-outdoor pool
[2/4]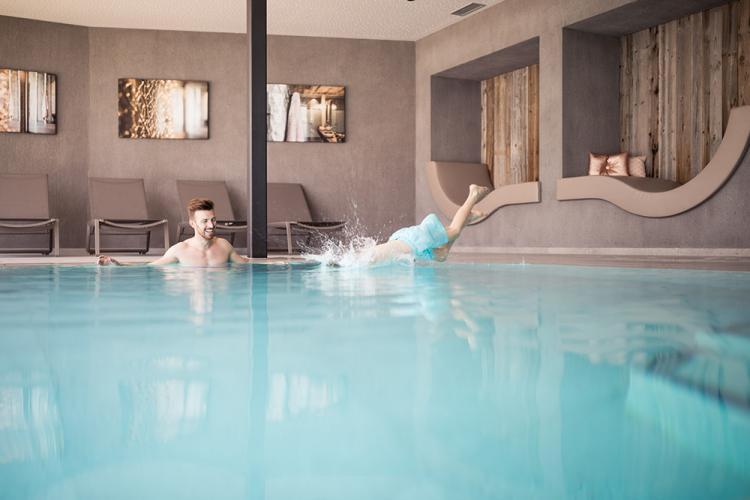 A dip into cool water
[3/4]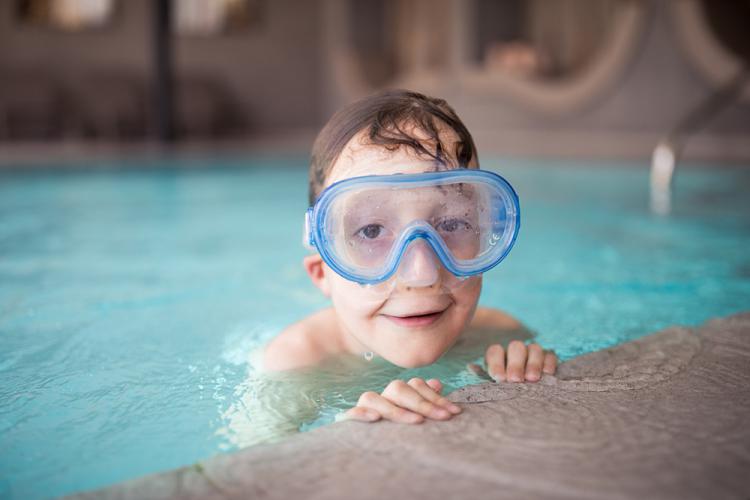 Diving in the indoor pool
[4/4]
Spa for the whole family
Spend some family time in our new indoor/outdoor pool - a luxury that's missing in everyday life. Cuddle up in our cosy nap-coves. Witness your kids' first exciting swimming attempts in the large indoor/outdoor pool. Soak up the sun in our Mediterranean garden. Have fun splashing with the kids in the children pool – could it get any better?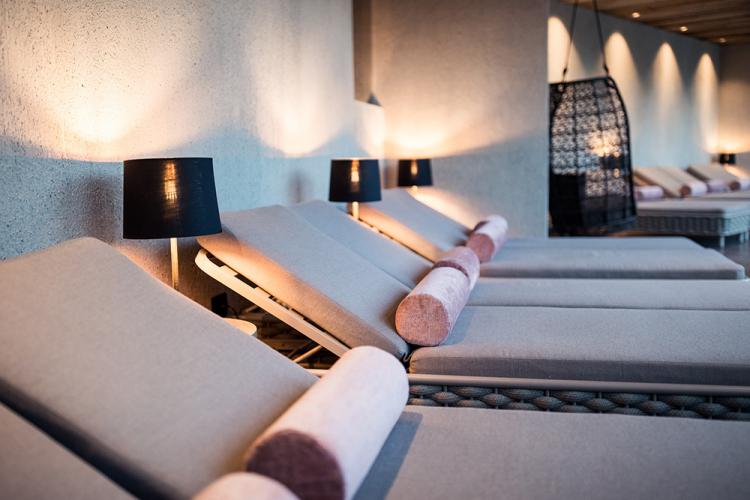 Panorama relaxation room with "Amazing View"
[1/4]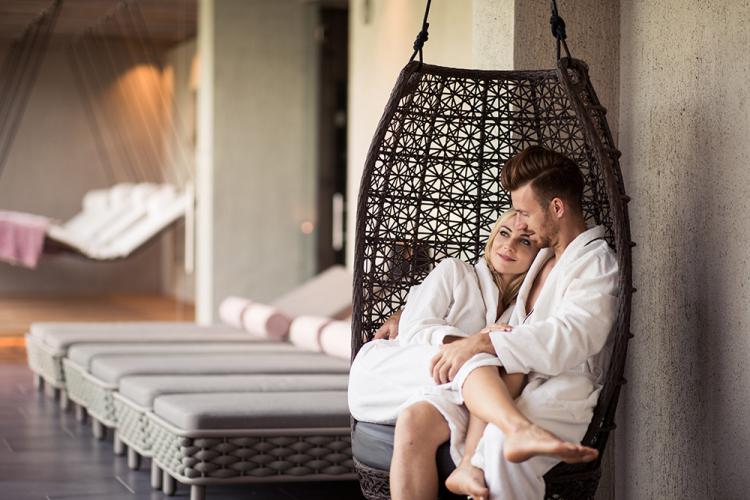 Adults-only area with panoramic relaxation room
[2/4]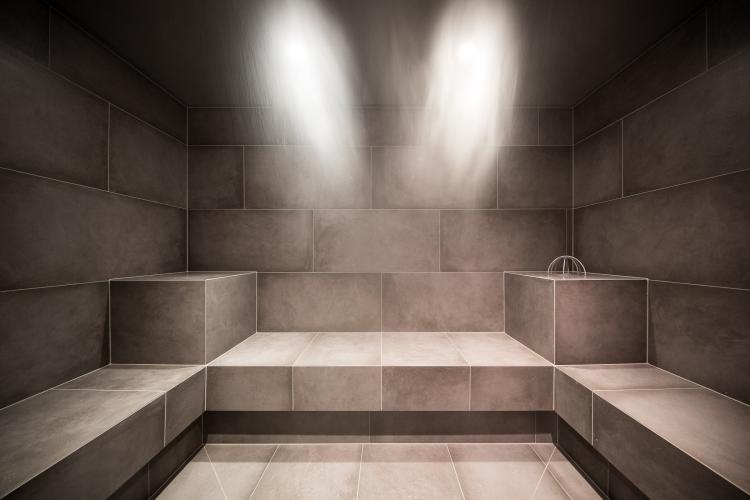 Sauna area with steam room
[3/4]
Mediterranean Adults-Only outdoor area
[4/4]
Wellness for adults only
The sauna area with panoramic relaxation room, saltwater pool and the fitness corner are all located in our adults-only zone. In order to guarantee pure relaxation, this area is reserved exclusively for adults and teenagers above the age of 14. Which means, couples can enjoy their holiday in peace.

Relaxation in a top location of Dorf Tirol. Discover our holiday offers for couples.